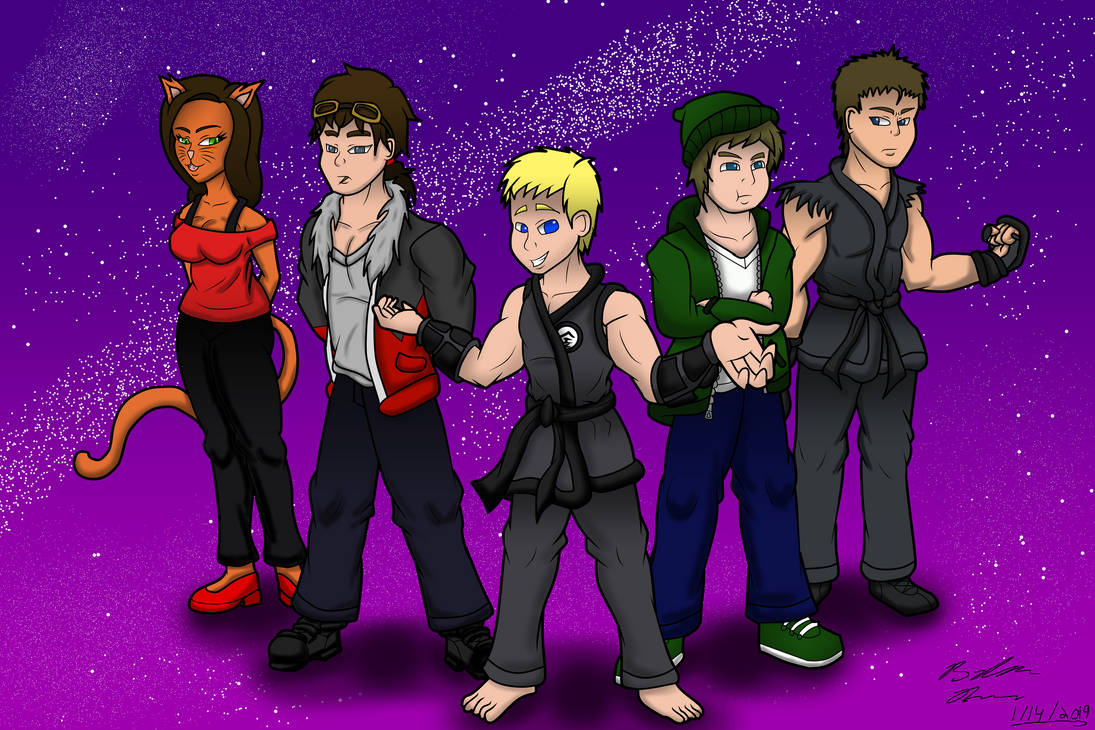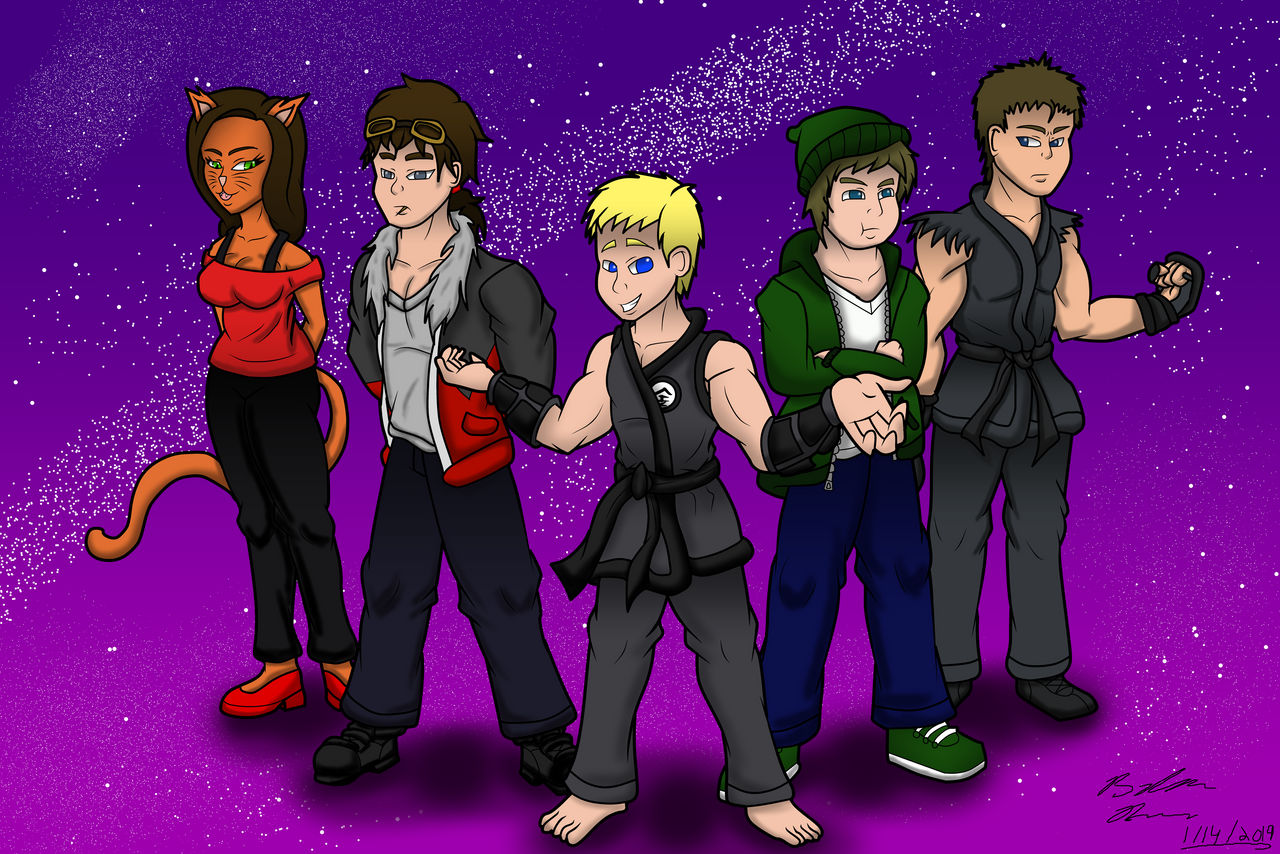 Here is an Art trade for
immadametal
and his five basics!(I think they're basics... Iiiiiiiiiiiii'm probably wrong. feel free to correct me)
From left to right:
Purccy
Sentri Sable
The Metal
The Kidd
Buck
Sorry it took so long. A lot is going on in my neck of the woods. lol
These characters belong to


Reply

Awesome work. I love how you gave each face its own characteristic outside just the expression. Good take on the whole bunch. The spacial backdrop fits my major themes too, so nice choice there.

And yeah, technically only 4 of them are what you call the "basics". Purrcy is more like a substitute pick being one of Metal's romantic interests, but I haven't really introduced any of the other "Professional Freelancers" yet so she'll do when needed.
Reply