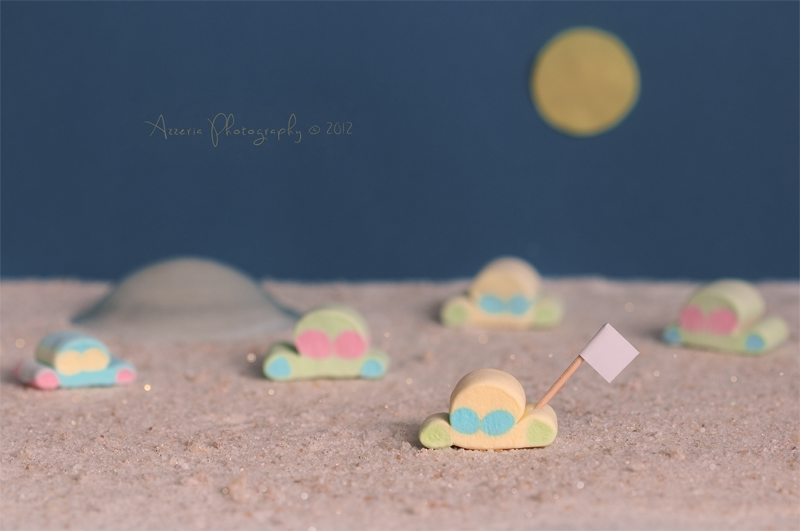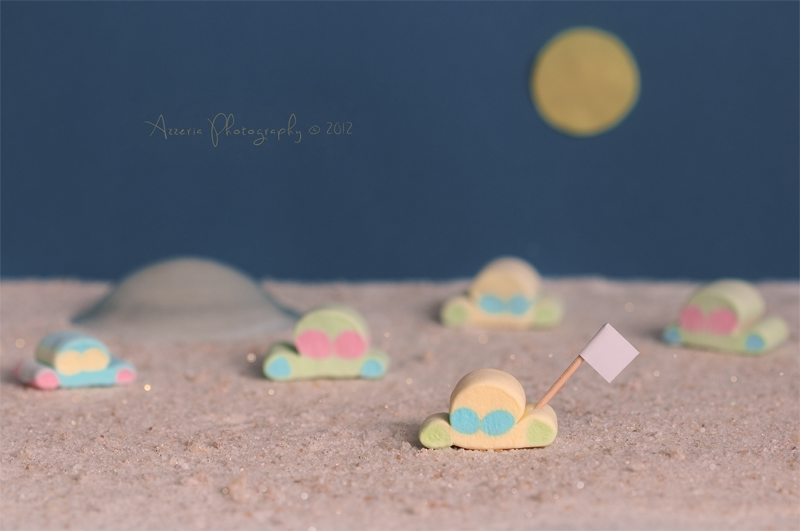 Please follow & support me <3
Concept made out of alien marshmallows, sand and a glass you burn oil in (upside down, to illustrate a spaceship). Piece of wood + double sided tape for the flag. Used a blue paper as background, and cut out the moon from a yellow paper and attached it onto the blue paper.
The marshmallows are made by Frisia and they are delicious! In the same pack there's a variety of other marshmallows. Huge smiley faces for example.
Edit: Oh my gosh

A DD?

Unbelievable!

Thank you so so much

&

for suggesting it, and

for featuring !

Any critique or general comments on how to improve are always very welcome

Camera: Canon EOS 600D
Lens: CANON EF 100MM F/2.8 MACRO
© Copyright Info
All rights reserved.
You are not allowed to reproduce, copy, modify or use any of my works unless you have my written authorization.
Other shots taken with the new camera
Daily Deviation
Given 2012-06-11