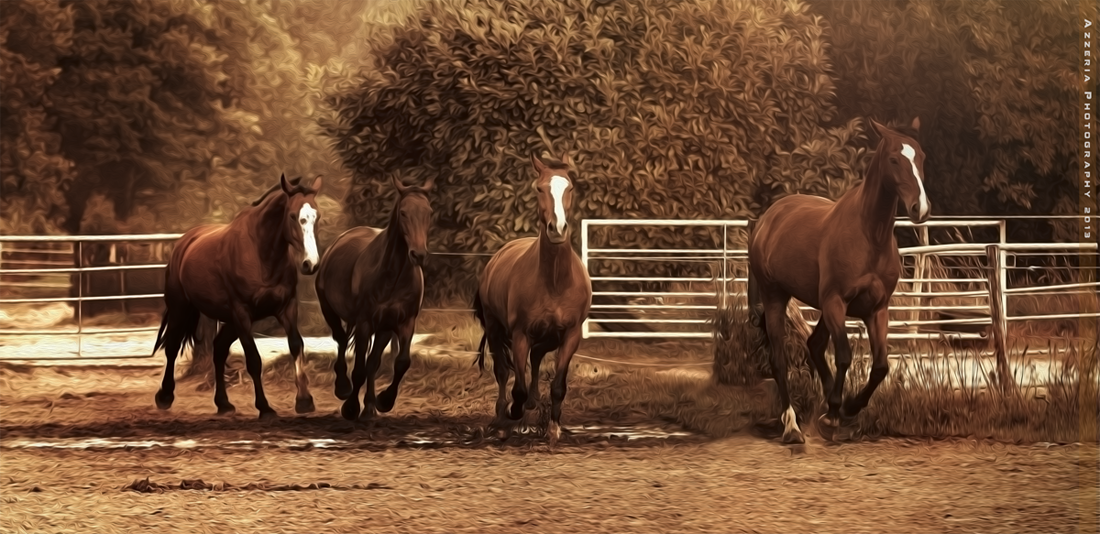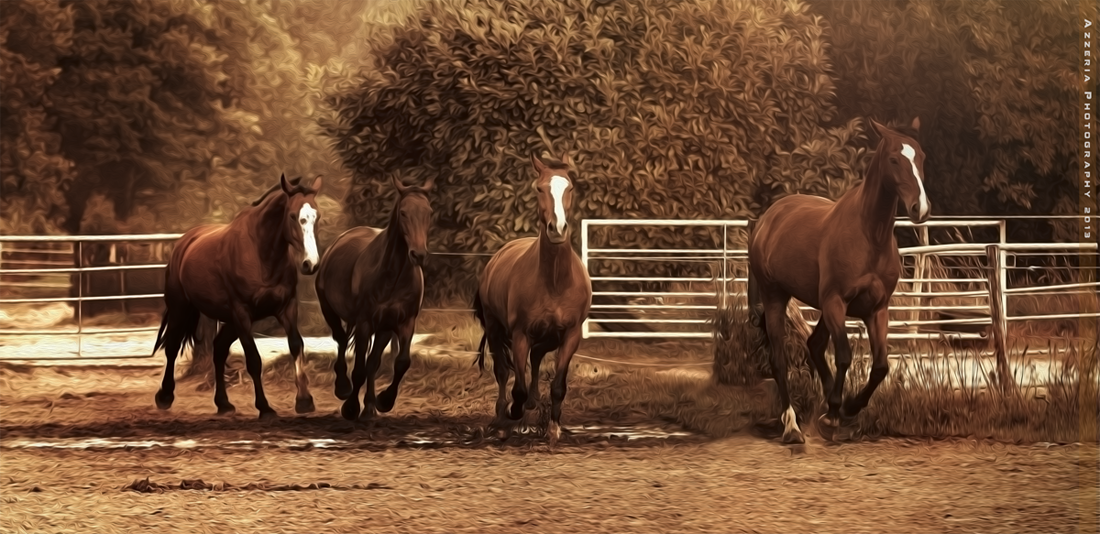 Like this photo? Enter my print giveaway on facebook, and have a chance every month to win a print of your choice

4 KWPN's enjoying themselves early in the morning at Manage Gasselte, The Netherlands
© Azzeria Photography 2013
Photo processed with oil painting effect
More horses by me:

So amazing!
Without readind the Details of the Picture I was so sure it was a painting!

The effect that makes it Looks that way is so amazing and absolutely impressive.
I'm totally in love with the colours, the different nuances of Brown are perfectly Fitting the horses and the atmosphere.
Absolutely well done, i love it!
Reply

Thank you so very much for your very kind and flattering words Shokopir! I'm delighted to hear that you enjoy this photograph so much!

Reply

it's strange! it's not look like a photo ! But like a digital painting !
but it's beautiful !
Reply

Yes, it's processed with an oil painting effect.

Thank you kindly for the compliment!

Reply

So perfect!! I love all of your horse photos
Reply

wow gorgeous

Reply

Reply