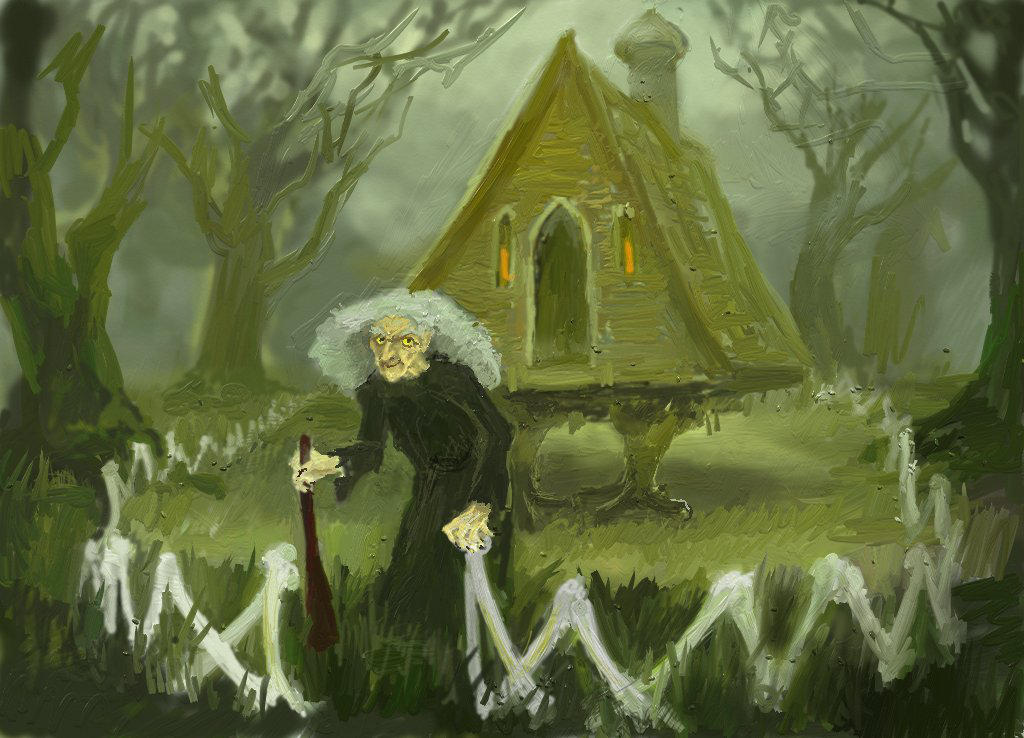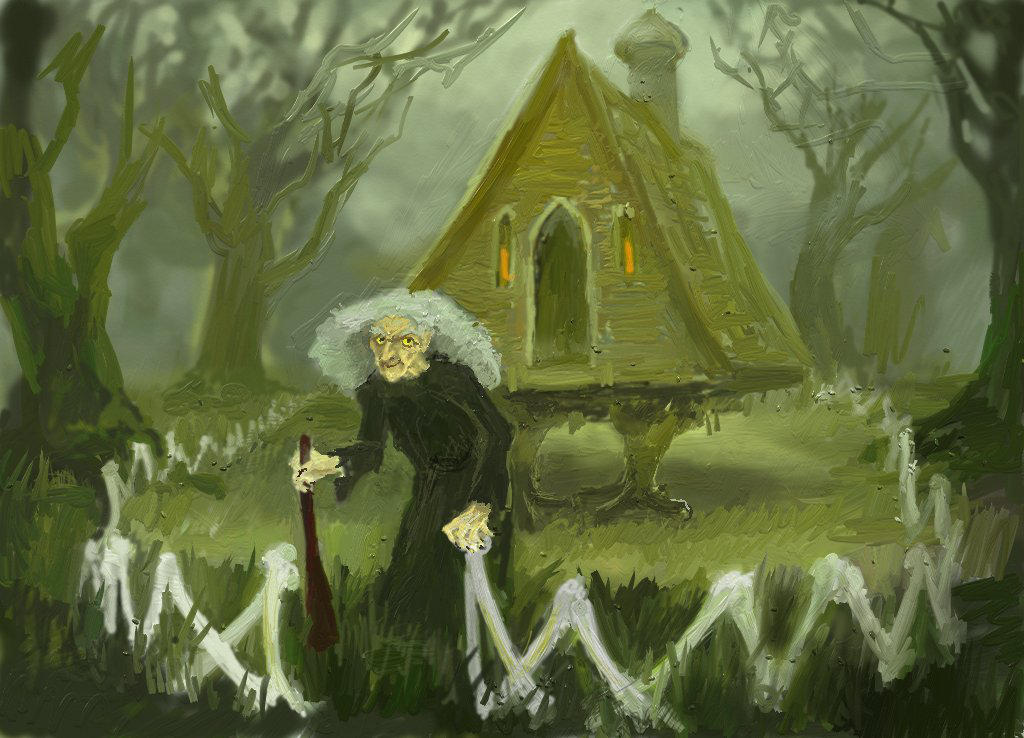 Or Baba Yaga, as she is known in Russia. I had a very old book of stories about her, inherited from some old relative or other who died. She has always been one of my favorites.

I love the mood here. The overwhelming greens really emphasize how she is a force of nature in a sense. Also, I love her face! I think I've seen it in some of your pictures before? The fence of bones looks almost ethereal!
Reply

It's a face I keep trying to understand- and the fence of bones got interesting- as though it was keeping the trees at bay as they tried to creep under
Reply

I see! Well, I really like it when she reappears in some of your pictures!
And yeah there is that sense that the fence is a border to keep out something else than just people...
Reply

Pity I can't work her into the present story- it seems to have everyone else!
Reply

True! Perhaps in a slightly different persona? The jinn reality is so...changing...
Reply

Ahh! With her magpie leg hut and fence of bones...
Reply

Reply

Reply

I would have included the body-less hands but I fancied they stayed inside the hut. Obediant little hairless pink animals...
Reply

interesting piece
lovin' how it looks as usual
Reply