Description
Hello Guys. I`m from Ukraine. Starts really hard times for me, my family and nation in the whole
We would happy to receive any kind of support to stay safe
Donation link for Paypal --->
www.paypal.com/cgi-bin/webscr?…
Thank you a lot guys for your support. I could make commissions for you in the future.
or I could give you original images as a gift



My E-mail: Azotconcept@gmail.com (Paypal as well)
I can make illustrations, concept art, book covers, game locations, characters etc
Feel free send me mail with your description and we can make breathtaking art for you!

Daily Square: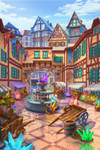 My Tutorials: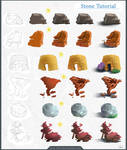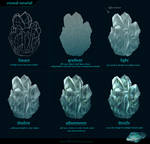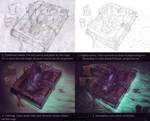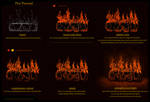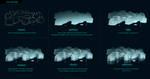 Image details
Image size
2400x3600px 5.55 MB





Overall





Vision





Originality





Technique





Impact
Out of all of the art that I have seen in my life, this has definitely been the most thought provoking. I have only heard of the idea of sentient crystals from a story, and the crystals only had a minor role that was rather uninteresting. The artist of this picture, however, has done an excellent job of turning inanimate abiotic objects, in this case crystals, into not only living creatures, but a complex society. I especially love how the crystals seem to emit a soft glow, as if showing that they contain a "spark of life". This to me, along with the various day-to-day tasks and activities they are performing, indicates that they are living "creatures" instead of just mounds of multicolored minerals.
Even though their living arrangements appear to be quite similar to certain human abodes and meeting places, the image as a whole opens up an abundance of questions about what culture(s) this race of crystals would have. Do they eat the same food as humans or are they just similar in appearance, and why? Or are the items that look like/are food just used for decoration? Do they have "children", or are they all "adults"? Do they know of other life forms, and are any of them similar to creatures we know, or do they resemble other inanimate objects? If the have come in contact with other life forms, have they found a way to domesticate them? How do they communicate? Do certain colors indicate age, or family, or social class, or is it as simple as human hair and eye color? The possibilities are endless.