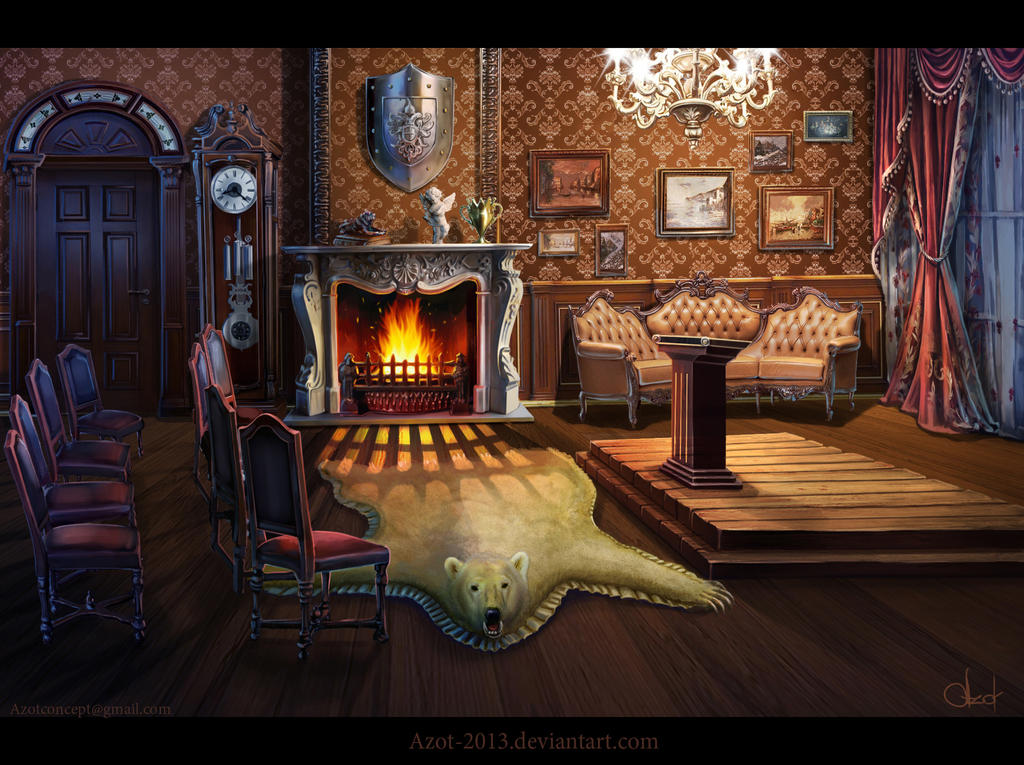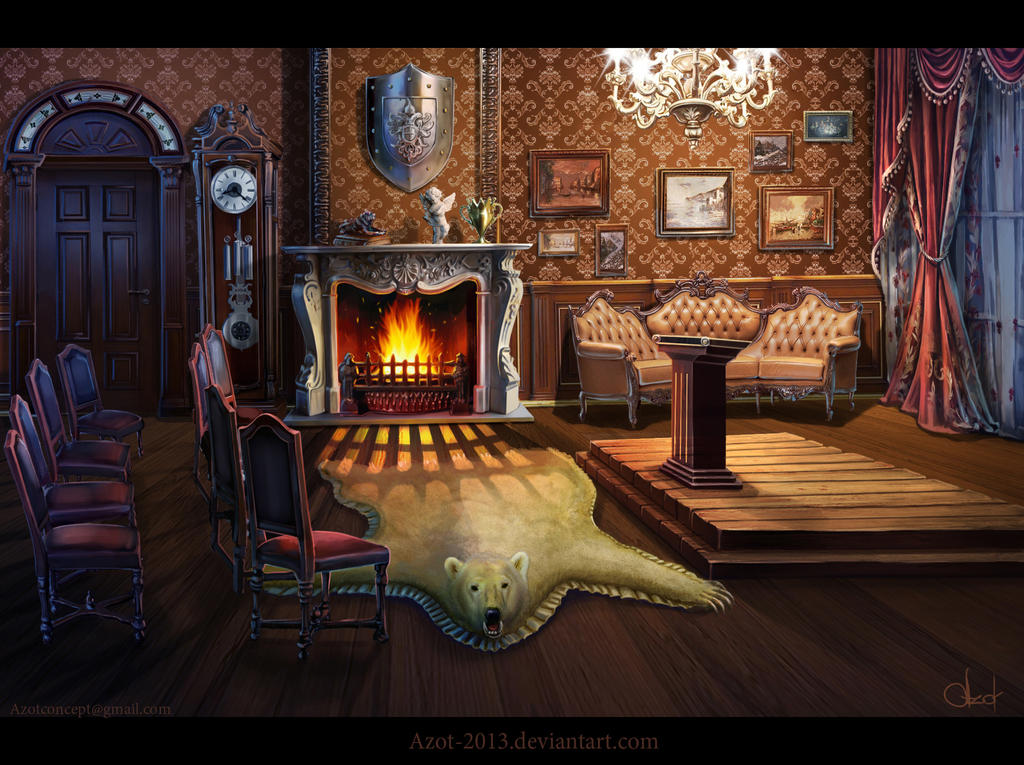 Watch
Ironically it is not the hot lighting that drew my eye first to this piece. It was the shadows. The second row of chairs closest to the door look like they are lacking on lighting. The way they flow to cooler colors on the rim looks off. I also notice how strong your chandelier light is. Looking at that light and the chairs again I believe there should be a little more rim on the tops of those chairs. Now my eye is traveling and I noticed on the back and the bears head was also lacking in surface and rim light from the fireplace. There are just a few places that need a more influence of casting light from the chandelier and or fireplace. All the other lighting from the chandelier over to the window looks accurate.

Now on to the major thing that is just bugging the hell out of me. I put a folder up against the monitor and followed the lines to the center dot of the room, its focal point. The podium didn't line up. After the center lines travel up to the first reach around rim light for the side design. That all matches. Travel up to the next and the shape bends. It continued to bend, no longer matching up with the center point. That is the one thing I find killing the dimensions of this piece.
The Artist thought this was FAIR
14 out of 14 deviants thought this was fair.