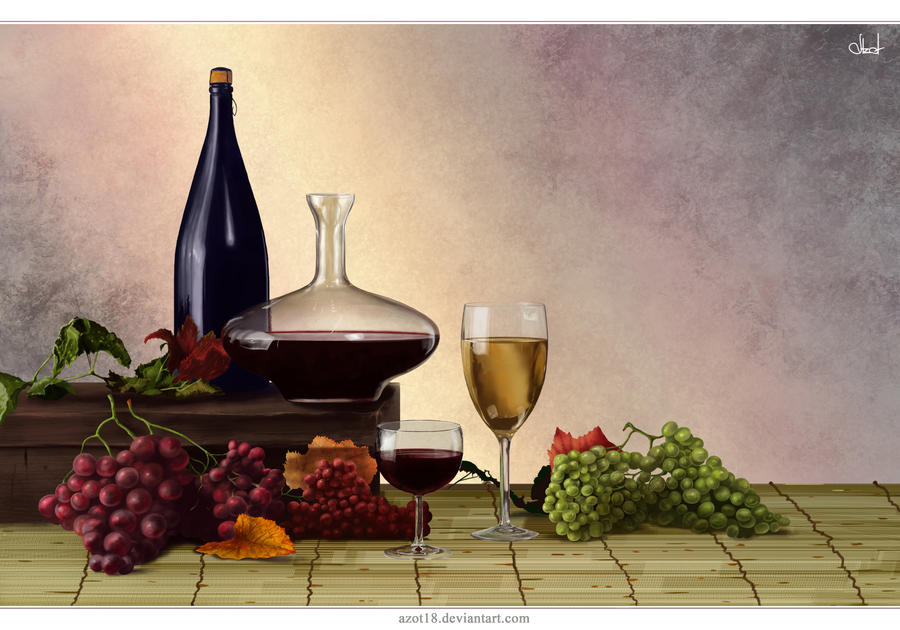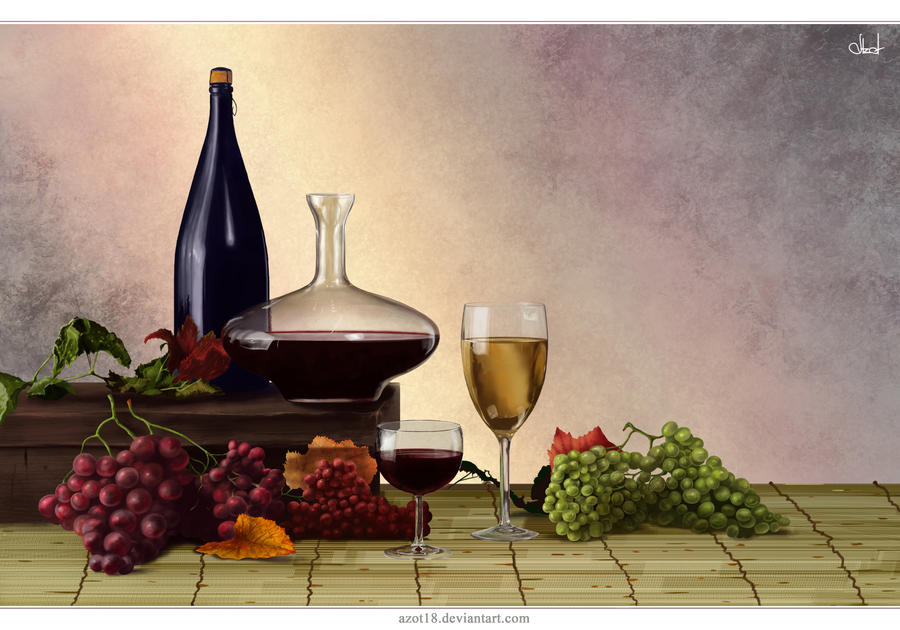 This is an interesting study that catches the eye. Colors are well chosen and have a very automnal feeling (oranges, dark reds) that contribute to evoke a vinery. This painting makes me think of classical still life, especially James Peale's ones.

It is very well executed and is very detailed. The glass objects are very realistic looking and the reflections on the glasses add a real depth to the image. As the full-size image is not provided it may be hard to tell, but it seems that a special effort has been made to render the texture of the wine (red wine and white wine donot have the same texture -- even two different whites have different textures). This adds a lot to the image realism.

The composition is good and the strong lines contribute to make the image easily readible. The background is correctly litten and is not intrusive but that very fact prevents to contextualize the image. It may have been good to at least evoke the environment, but that is the artist's choice not to.

On the negative side, the shadows have been overlooked: glasses donot project any shadow, which make them appear floating, and the shadows of the grapes may not be long enough given how the light is projected onto the glasses. Also, while the leaves and the grapes are very well done, they do have a plastic feel that may be caused by the very saturated colors.

All in all this is a very pleasant piece but the shadows might need to get corrected to add further realism.
The Artist thought this was FAIR
4 out of 4 deviants thought this was fair.