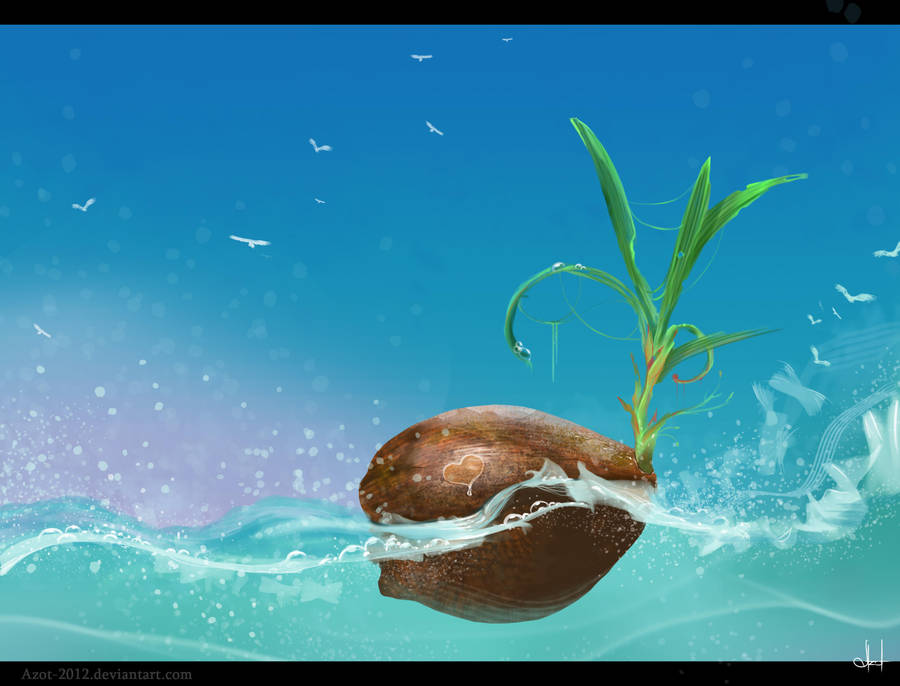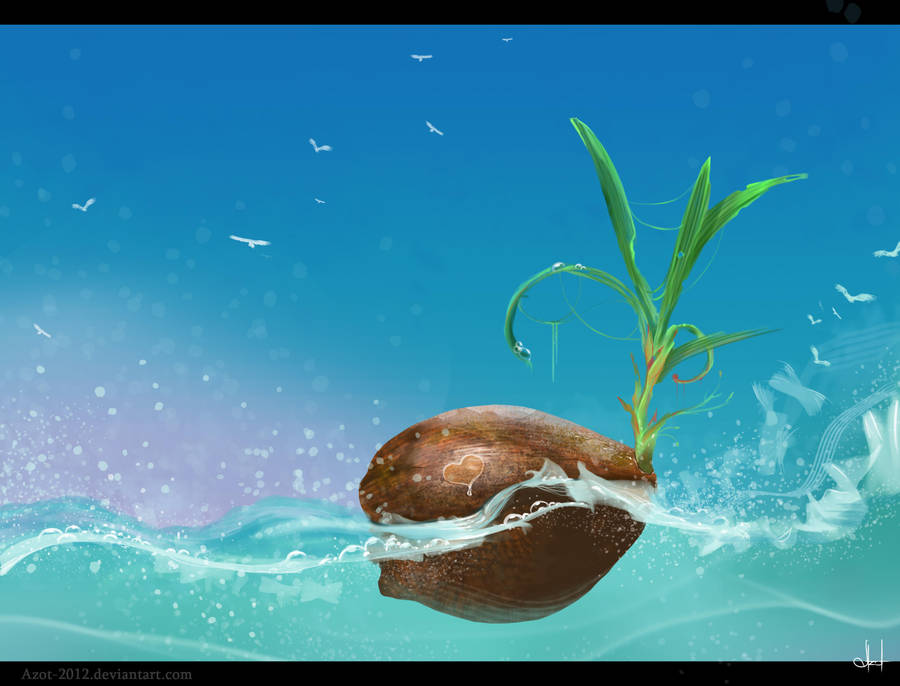 Hello!
This work really struck me as wonderful. It's fresh, colorful, and dynamic. The theme of the birds is great and works well with the piece. I appreciate how the birds sort of "evolve out" of the ocean and the sea spray adds a nice touch there (the sea spray helps with the suspension of disbelief about the birds coming out of the ocean, if you know what I mean). There is also variation in the color of the sky which keeps things interesting. The coconut also has an appealing texture and has dried salt spray on the top thereby making it white, yes? It is a very believable coconut for sure, but that's coming from someone who hasn't seen a real coconut in a long time, so...

The composition of the piece keeps one's eyes circling through the sky and the ocean. It is, as I said before, quite dynamic. I like how the leaves have little bites off them from where birds might've tried to eat it. The only thing I don't understand in this picture is the heart shaped droplet on the coconut, but I believe there must be some plausible backstory to this. Did a person stranded on an island carve a heart on it? It's intriguing, and placed with some care it seems. What are you trying to tell your audience with that heart?

Perhaps my appreciation for this piece stems (that's a pun) from the fact that it's winter where I live right now… Nevertheless, fabulous work and thanks for letting me critique this. As always, it is a pleasure.
The Artist thought this was FAIR
8 out of 9 deviants thought this was fair.