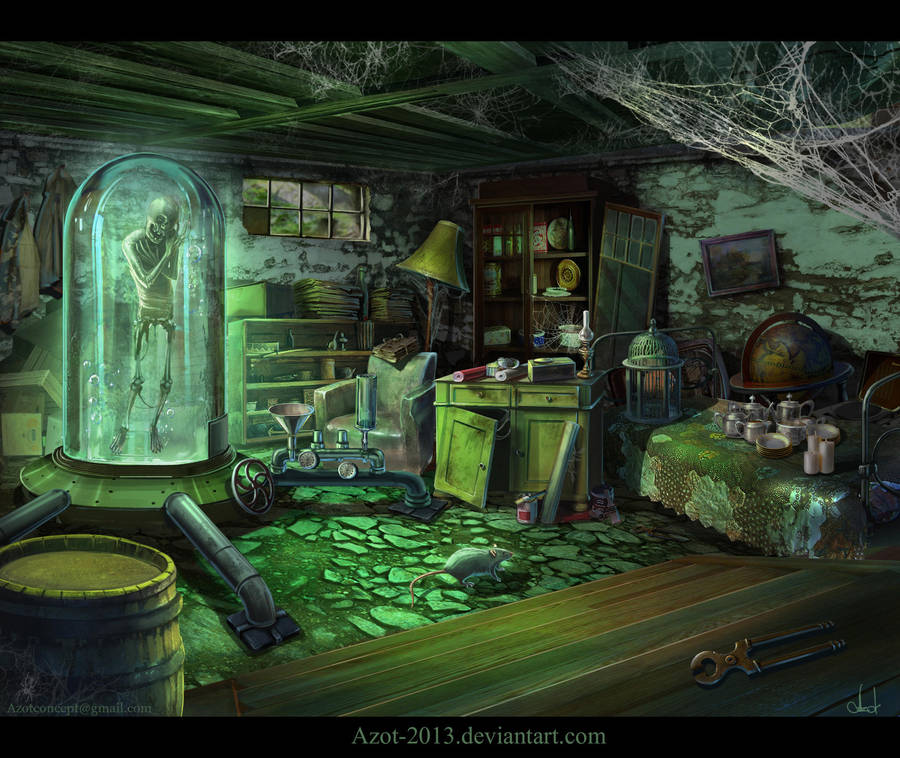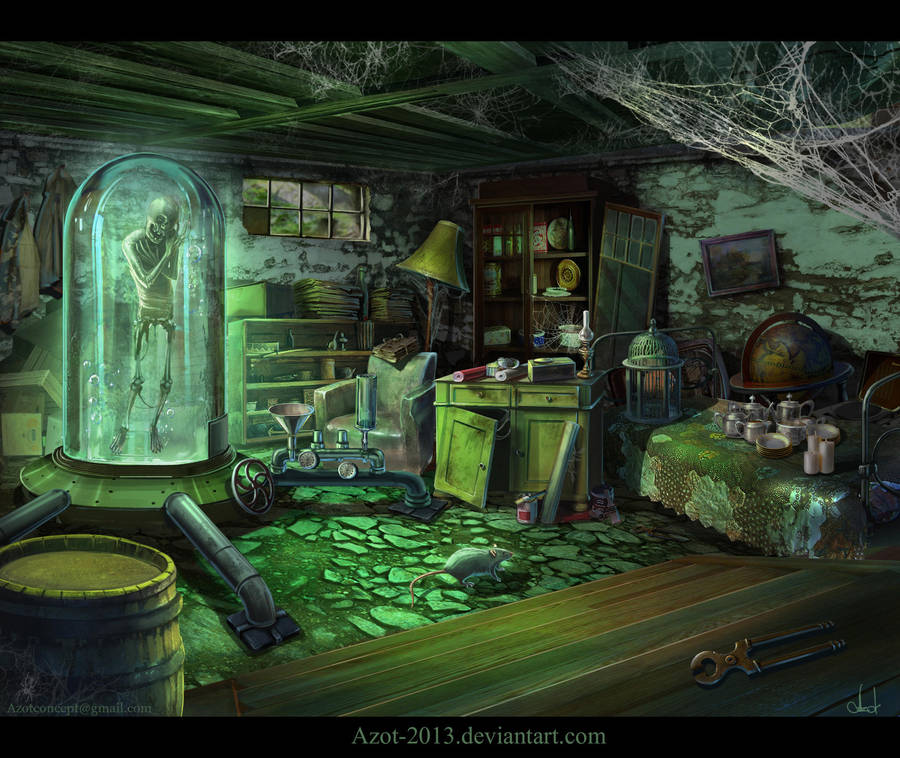 Daily Deviation
Given 2013-10-29
Whoa. That's really all I can say. How did you do this? It is really like nothing I have ever seen before. It's extremely original and creative. You should be a proffesional artist if you're not already. The skeleton in the glass tube is very realsitic and so are the other objects in the room. It also has character(The room). Again, HOW did you so this. I also love the teaset and the birdcage.


Overall, outstanding job. This is honestly one of the best pieces ever on Deviantart. I am definately going to see the rest of your wonderful work.
The Artist thought this was FAIR
35 out of 38 deviants thought this was fair.
This piece has an interesting effect on me. It makes use of a well balanced composition and crisp details in many places to maintain a suspension of disbelief. I can especially appreciate the texture of the walls, the quilt on the bed, the lamp and the cobwebs. There are a few things that throw me off though. For example, the candles and the tea set on the bed. They look recently cleaned and balanced almost perfectly straight up and down on the bed. Judging from everything else in the scene (aside from the skeleton, I'll get to that) I thought this was an ancient basement, but those objects confuse me in the context of the rest of the image.

Anatomically I do not find the skeleton very convincing, then again I couldn't even begin to draw any of this. Why are his/her legs only bone and his arms still look preserved? I understand the level of decomposition resulting from whatever substance he/she is in may not be completely homogenous (lower surface area on the chest?), but it just looks a little funny. Regardless, if you choose to put a focus on something in your scene, you might as well choose a stronger element (not meant to be derogatory). The reflections on everything and the eerie light to the entire scene are exceptionally planned out and consistent, which is one of the major reasons this image is especially compelling.
Like I said before, I am not yet capable of rendering anything of this quality, so call me a hypocrite if you like. These finer elements of art are things that myself and everyone else in the community are working toward improving. You are well on your way to a very successful career via this kind of work, should that be your ultimate goal- and thank you for giving me the opportunity to reflect on this, as it has helped me enormously in improving my own work.
The Artist thought this was FAIR
17 out of 18 deviants thought this was fair.