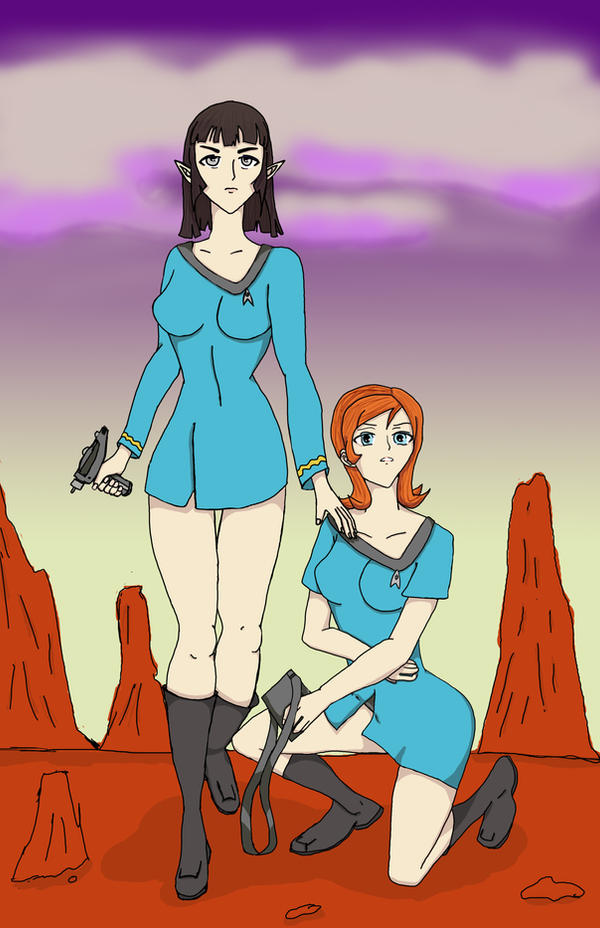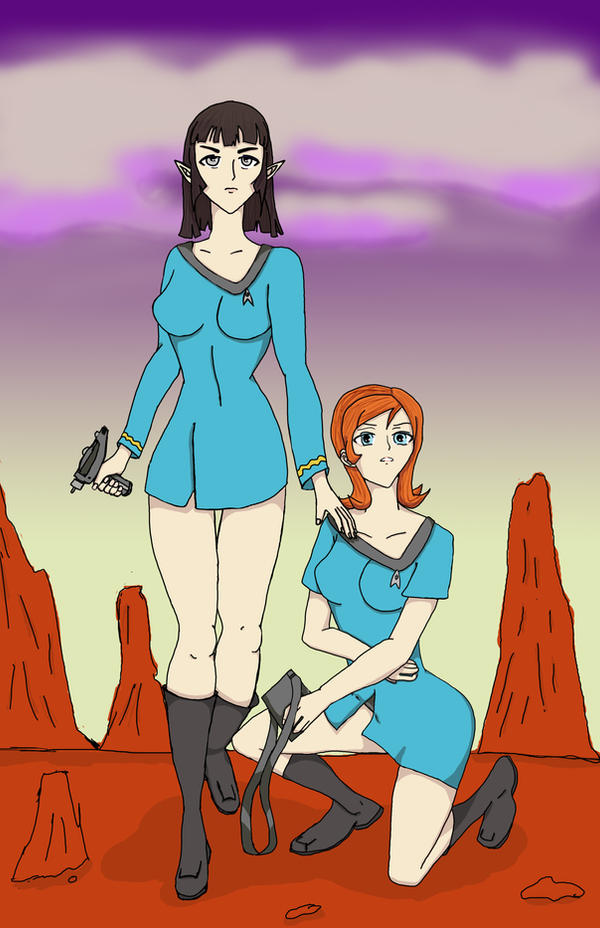 Watch
Star Trek TOS era characters continued. I'm planning to continue this image to contain the whole Continuum crew in TOS garb. today, I added the ship's CMO, Dr. Layla McCoy. If you'll note she's not in the nurse outfit or the traditional skant. Bones often wore a scrub like top in TOS, this is my version of the female style scrub.
The background was a quick sketch, please don't judge it harshly.
This is a continuation of the
Tzeka
only piece.
And I continue this iece even further here
The Whole Crew

Oh God yes Bonessssss.

McCoy never wore his CMO uniform on shore leave or in a landing party, but I like this drawin' anyhoo~.

Reply

Reply

That's the point! I'm hoping to add the rest of the crew over time. If only I had a enough time I would totally turn this into a comic.
Reply