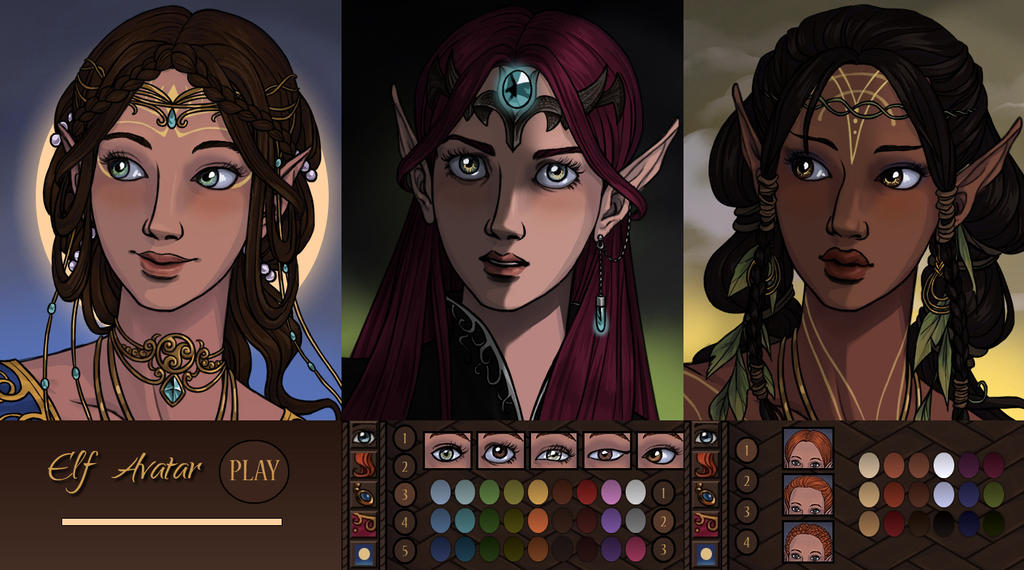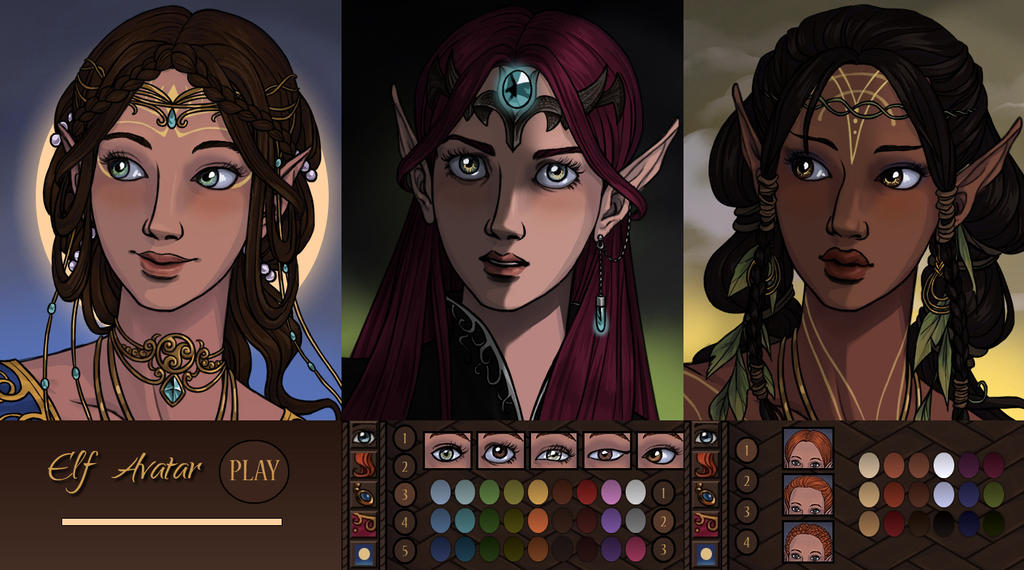 Watch
I've released Elf Avatar, an app version of my web game Elven Portrait, for Android phones! I've made it mostly to learn the process of making apps; if you own an Android phone and try it (it's free), I'd really appreciate your feedback and constructive criticism. For ex I've used the default dimensions in Flash for Android, however, it doesn't look quite right on my own phone. Do the dimensions appear ok on your screen? Do you find the interface is easy to navigate?
Btw: no drag n drop in this one. No save button either unfortunately. I've added a few things of jewelry for the neck.
The Southern Belle will be on the website in a few weeks, not sure how many (I'm still in the drawing phase).