Hey,
I'm watching a LOT of peoples.
And recently I ended up facing an issue, I can't review the totality of my watch feed because there is too much to check on.
So as long as DA won't include any tool to only "unwatch" a specific category of artwork (like Adoptable) I will be forced to do this :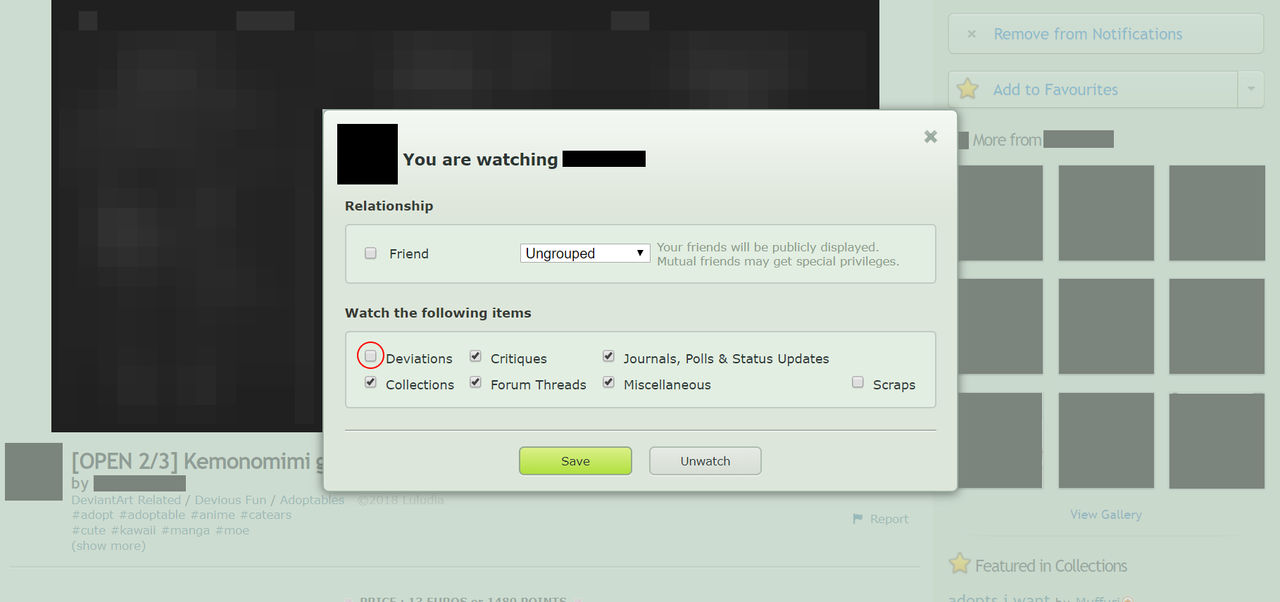 Note that I've done this only for peoples who do adoptable so far.
Since I rarely adopt things because they look all the same or just don't interest me, I keep watching you all, but I disable deviations to make my watch feed easier to navigate in. ' <'

I don't know why I felt the need to make a journal about this
🤔
But that's it anyway, I'm still not up to do anything for this year because of school work.