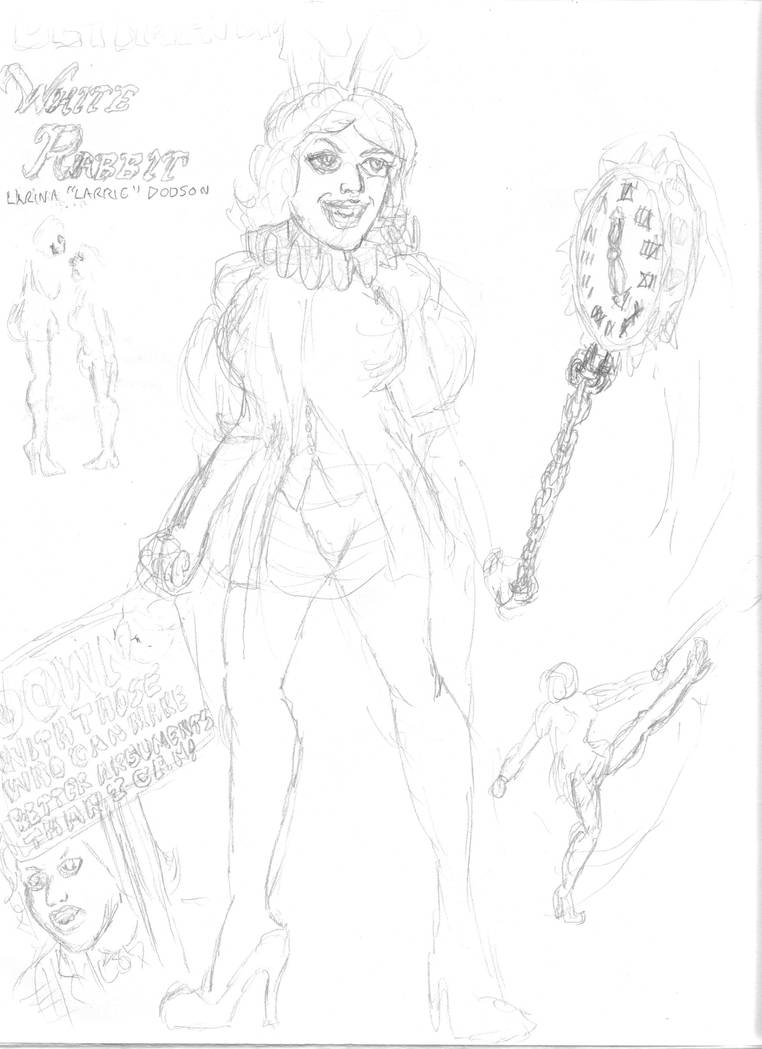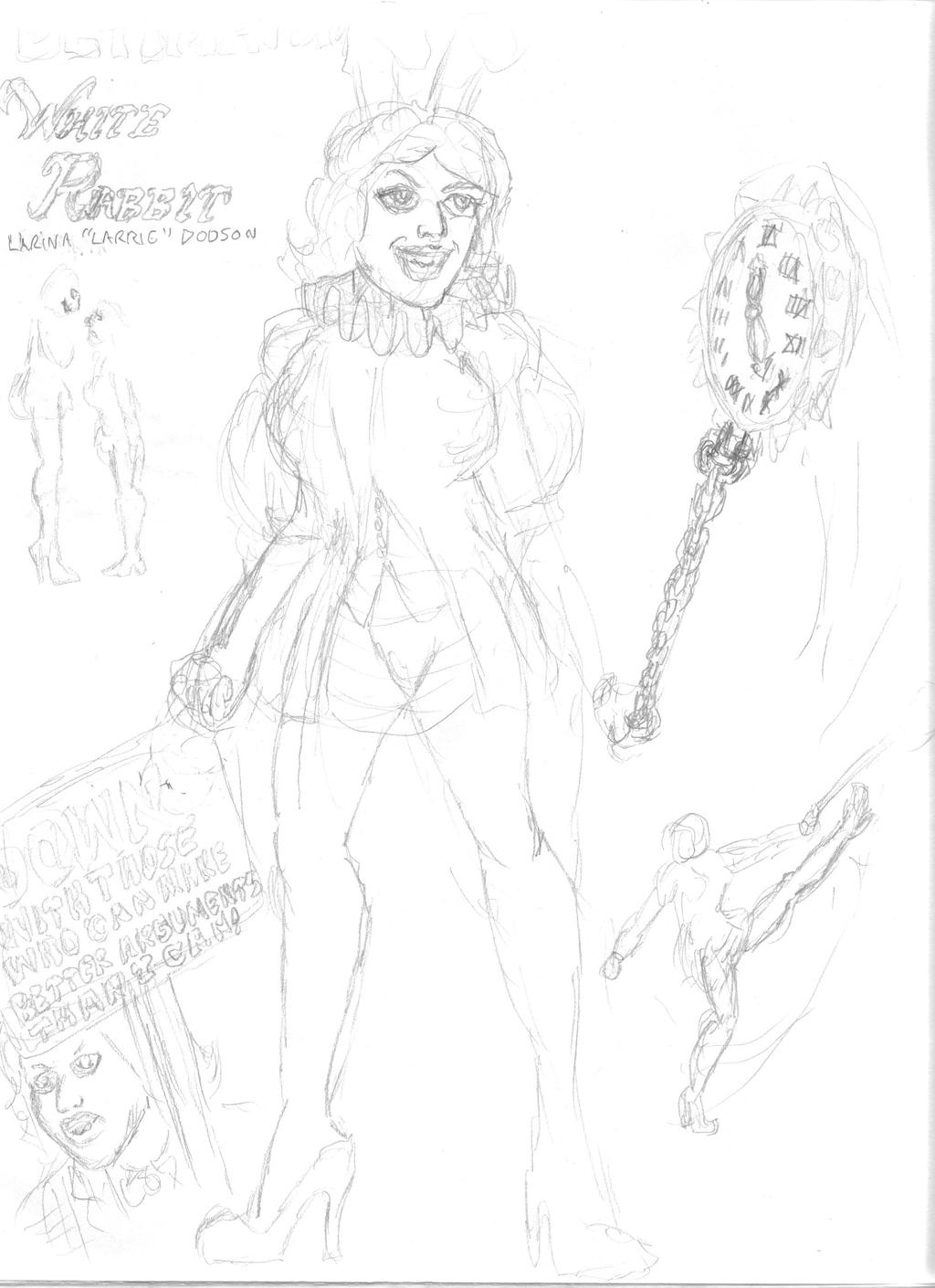 Watch
Real Name: Larina "Larrie" Dodson nee ???
Association: Formerly ULTIMATUM, now Thanos Invasion Army
Relatives:
Natasha Romanov/Black Widow (cousin)
Perfect Prim(from the series, Magic Advisor by

), called SHRIMP by Larina
Notes:
Larina looks just like her fraternal twin, Perfect Prim, however Larina's longer legs make her head tall than her fraternal sibling.
Weapon:
Buzzsaw Time Piece
White Rabbit prefers to use her buzzsaw time piece to keep opponents away till she kicks them with her extremely long legs.
Character created for

and based on existing Marvel Character, Lorina Dodson/White Rabbit.
marvel.wikia.com/wiki/Lorina_D…
)
She appears in the following

fanfiction.
Interplanetary-Onslaught-Act-19-1-A-Texan-Menace
www.deviantart.com/e31/art/Int…
Interplanetary-Onslaught-Act-19-2-Crumble-in-Texas
www.deviantart.com/e31/art/Int…
Interplanetary-Onslaught-Act-19-7-Underground-Plot
www.deviantart.com/e31/art/Int…
INTERPLANETARY-ONSLAUGHT-NYC-ALL-OUT-WAR-ACT-8
www.deviantart.com/e31/art/INT…