PATREON
/

GUMROAD
/

ARTSTATION
/

INSTAGRAM
/
TUMBLR
/

YOUTUBE
---

Yennefer of Vengerberg! Chosen by my Patrons!


♥ Hi-res Image /JPG/


♥ Step by Step /GIF & JPG/


♥ Lingerie version


♥ Alternate outfit


♥ +18 version /

/


♥ Available on my

GUMROAD
!



Other Stuff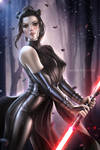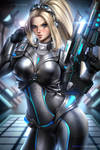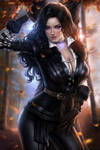 ---


If you like my work, you can support me by giving me the fav

and the watch

, so as not to miss a lot of goodies!


---

Commission Info

Contact me via email to order a commission - ayyasap@icloud.com or send me a note here in DeviantArt.
RULES : ( READ CAREFULLY! )
Prepayment only! Please describe your character carefully! Send references and describe your preferences. I will rely on your description and provided references, but you also need to understand that for the best result and quality I also rely on my creative vision and opinion.
After receiving the sketch, you have the right to make minor changes. I do not provide several sketch options to choose from, thats why you need to correctly describe your commission request. You can also give me complete freedom if you don't know exactly what you want.
If you are not sure that my style is exac
</span>
Image details
Image size
720x1080px 508.13 KB