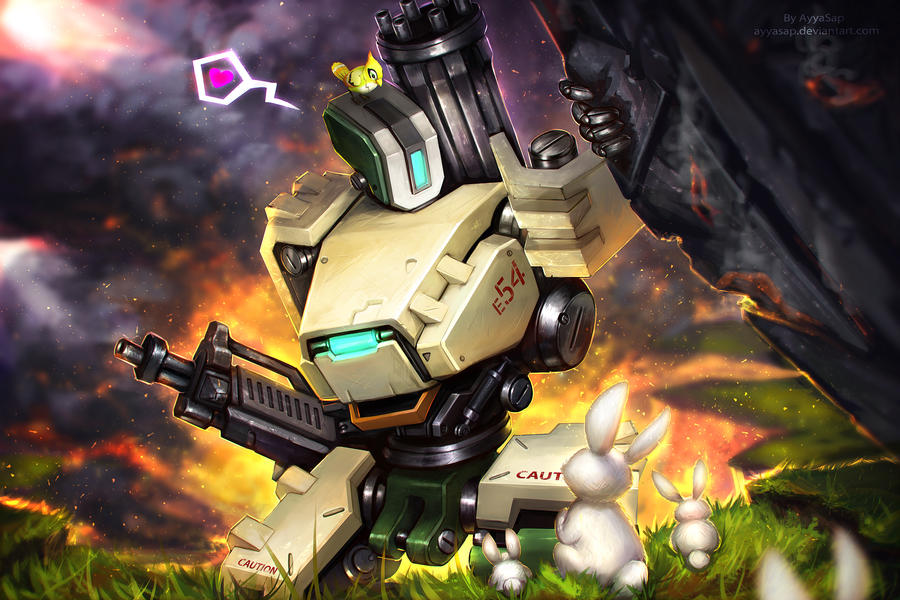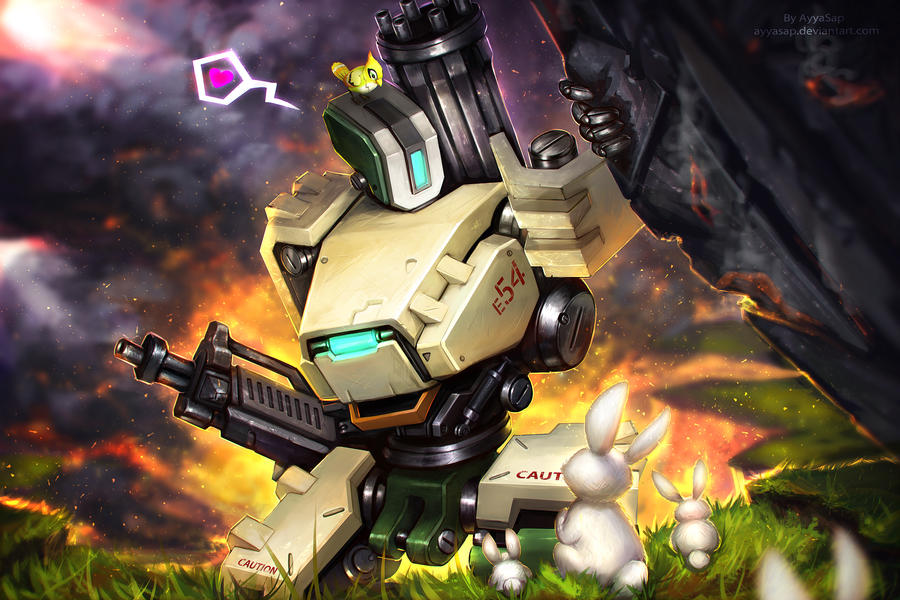 Watch
|
PATREON
|
YOUTUBE
|

FACEBOOK
|
ARTSTATION
|
INSTAGRAM
|

TWITTER
|
VK
|
TUMBLR
|
---

I was commissioned by DeviantArt for Blizzard,
to illustrate Bastion, a character from Overwatch!

Bastion - It's a very unusual character with interesting story.

In my illustration I would like to show Bastion as himself - kind, loving nature and all living things, but still able to stand up for himself and for those he loves. In that episode he saves cute rabbits from danger and he had to use force. I'm very thankful to Blizzard Entertainment and DeviantART for given opportunity and interesting experience!


21 Days of OverwatchTwitter
Facebook
Google+

Your favorite deviants take on Overwatch fan art! DeviantArt and Blizzard are joining forces to introduce you to the Overwatch crew! Come back daily from now until May 22 to meet a new Overwatch character every day, as interpreted by your favorite DeviantArt artists!
Twitter
Facebook
Google+
Overwatch and its characters are ©2016 by Blizzard Entertainment, Inc. including the renditions made by the artists represented in this article.

email for commissions -
ayyasap@icloud.com

Check also my other stuff!