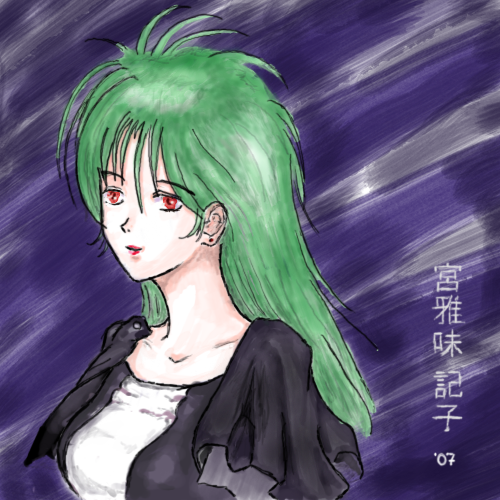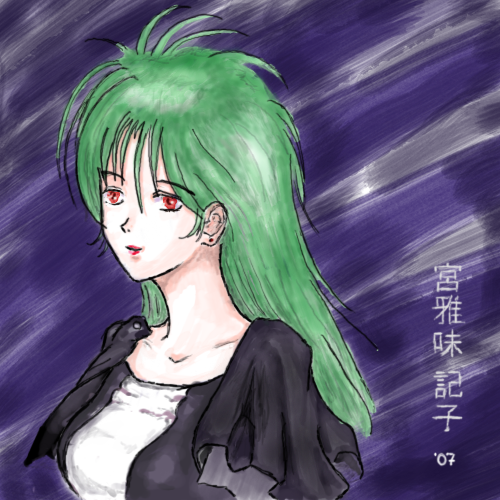 Watch
i have avoided making anything that was not a 3d rendered work for nearly ten years.

this is the first non 3d work i have done that was not just a quick scribble for an explanation. it would also qualify as the first actual item i have made using a wacom tablet and photoshop cs2. not surprisingly, it took entirely too long.

i have a bit more respect for digital artists. there are many things i have found to be much easier. but the learning curve is quite high.

i intend to keep producing works off and on using the wacom. i have not become accustom to the watching the screen and not the pad yet. once that changes, i may find it a bit easier.

yes, i know it is in an old anime-manga style - circa early/mid eighties. that is what i grew up with. i hope my wife is happy with it.