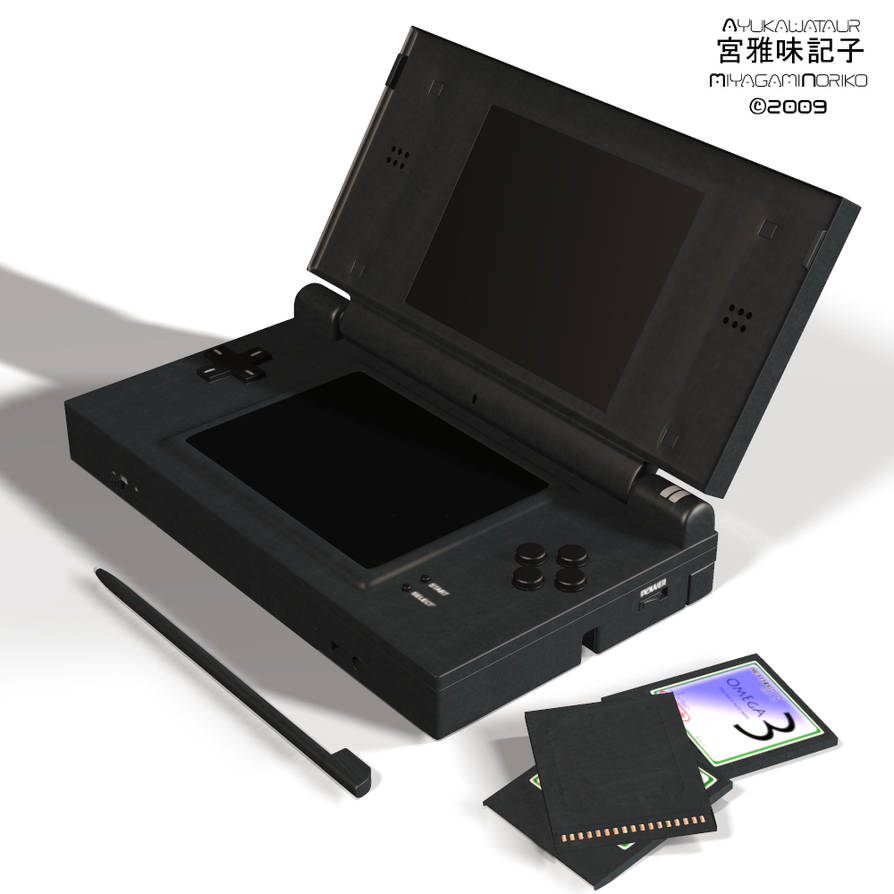 Watch
modeled entirely in modo, exported to poser pro (v7.2), and rendered.

the difference between what the modo render engine is capable of and the poser rendering engine is amazing. though, i am still pleased.

it is important to point out, i did not attempt to copy the actual nintendo-ds. i used it as an inspiration, but on the whole, it was never intended to be copied. this shows as pain fully obvious when time is taken to measure, which i did after the model was completed. there are a great deal of differences, in everything from the shape to the sizes of various implements.

i intended to make this around 130mm wide, which meant working in um. never again. yes, i was able to model even the copper inside of the headphone jack, but i do not wish to do it again.
there was also a steep learning curve regarding uv'ing this. though, what i have learned through this process has taught me more than i realized could be. thank you modo team for making such a universal tool.

everything is fabricated by me.

do not let me model this again. thank you.

Hey, this is neat. Looks just like the one the hubby has!
Great work on the realism and details!

Reply

Wow excellent job. Although you didn't intend for it to be exactly like the DS it's very obvious what you've made. The quality on this is really high, as well. Great job!
Reply

i spend a lot of time with my own ds. more so after they started the vnds project.
so, i guess i am quite familiar with it.

thank you.
Reply

Oh wow, very nice and extremely realistic. When I got a first glance - not on full few I thought you took a picture of a real nintendo DS! xD

I love the details and everything and it seems to be popping out of the page like I can reach for it and touch it. I really like how neatly it's done.



Reply

that is great to hear. i was striving for that type of realism. though, i was worried the p7 render engine was not capable of giving the effect i wanted.
Reply

looking pretty amazing, most of your work like this?
Reply

thank you.
in all honesty, this is the first time i have actually tried something this realistic. usually i work with figures. it was a pain and a half, but i enjoyed it most of the time.
Reply