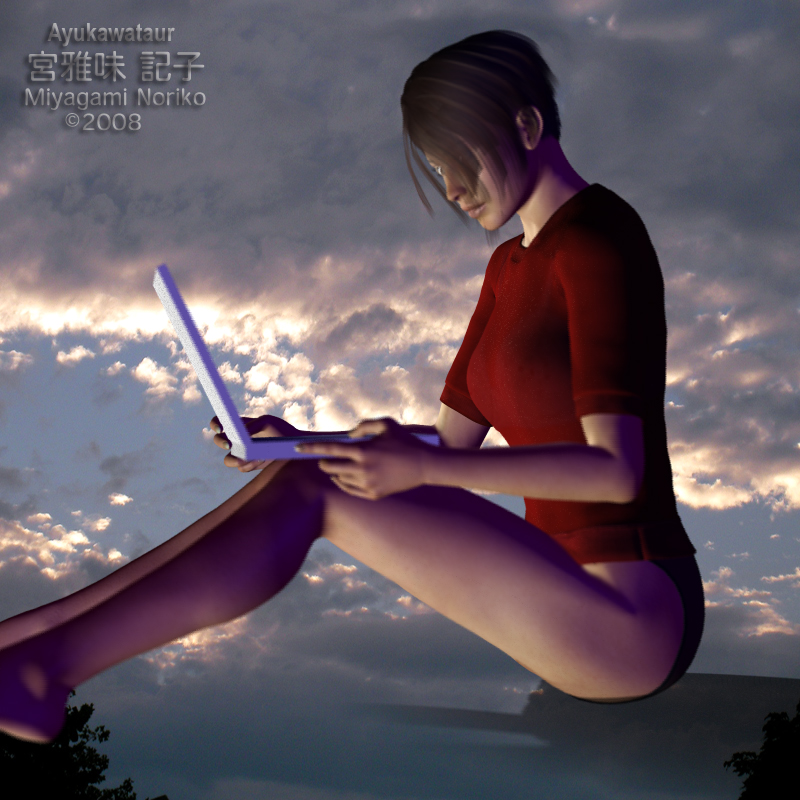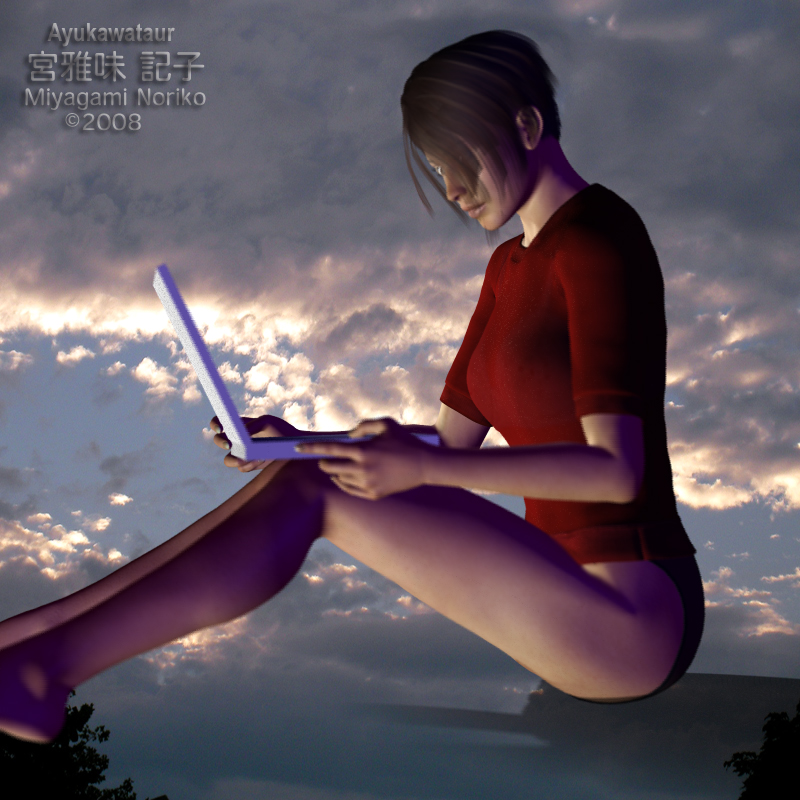 Watch
a promo test.

the entire purpose of this image was the creation of her notebook computer, and the lighting it would cast.

there are some errors i would correct in the lighting, but i am not planning on doing that now.
this is a completely unfinished piece, intended to only be seen at 200x200.