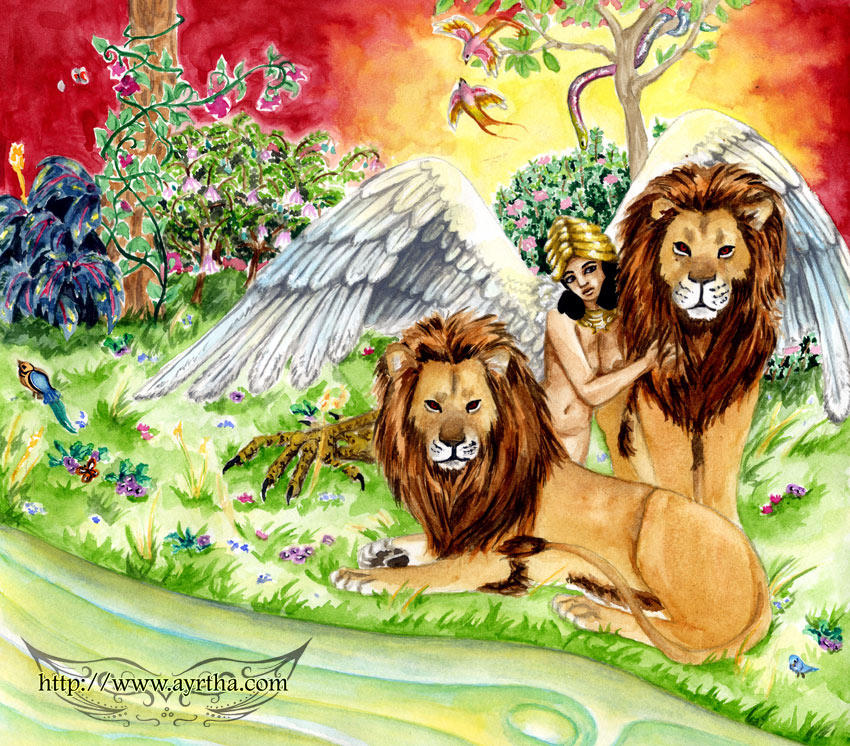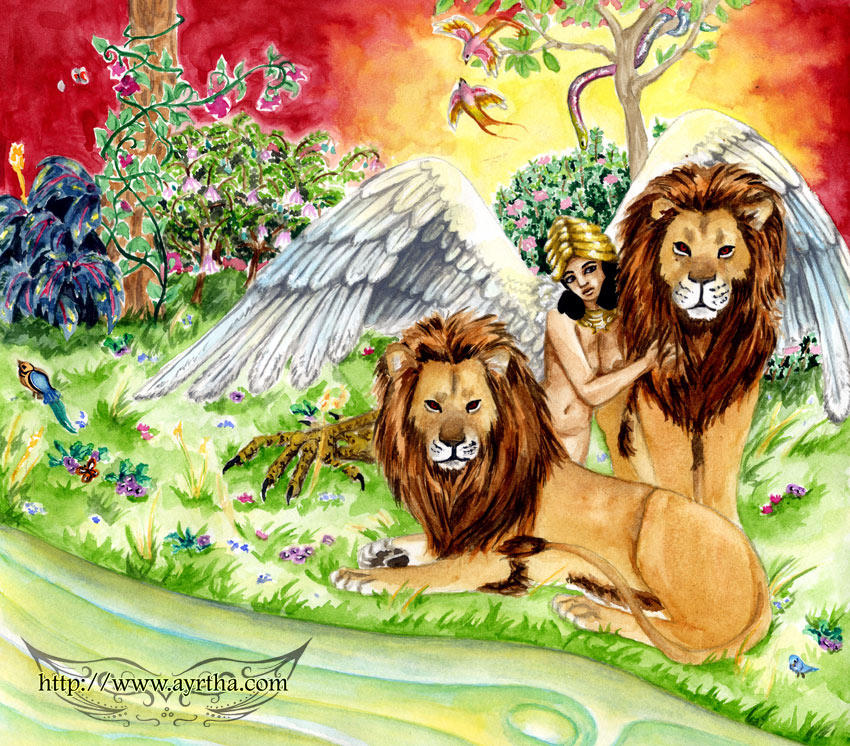 [Watercolors]
Inspired in some legends and images form Sumer. I started the piece started thinking She was Lillith, but after some research I'm more inlcined to believe She is Innana.
But I leave it open to presonal interpretations

.
======
[Acuarelas]
Inspirada en algunas leyendas e imágenes de Sumeria. Empecé el trabajo pensando que era Lillith, pero tras algo de investigación me inclino más a creer que es Innana.
Pero lo dejo abierto a interpretaciones personales

.

es que lilith y innana se parecen mucho:
Lilith es una prostituta demoniaca que le gusta tener sexo con hombres y despues matarlos y dejar su semen derramado,le gusta matar niños menores de 7 o 8 dias incircunsisos por venganza de los 100 que Dios le mato(eran demonios lilum sucubos),los judios que regresarond del cautiverio babilonico la tomaron como diabolica
innana:es diosa de la prostitucion y a ella se le sacrifican niños
Reply

Pues te ha quedado brutal nena, y una mencion especial a los leones, a mi parecer de lo mejor ¨*_*, idem el paisaje, ya quisiera yo tener esa capacidad, ¿son acuarelas, cierto?
Reply

Sí, acuarelas.
Me pasé mi adolescencia dibujando grandes felinos, me encantan, si no me hubieran salido bien hubiera cogido la depresión del siglo.
El paisaje quería que puera algo irreal y etéreo, aún así, la vegetación aún me cuesta un horror de hacer a derechas XP
Gracias por comentar

Reply