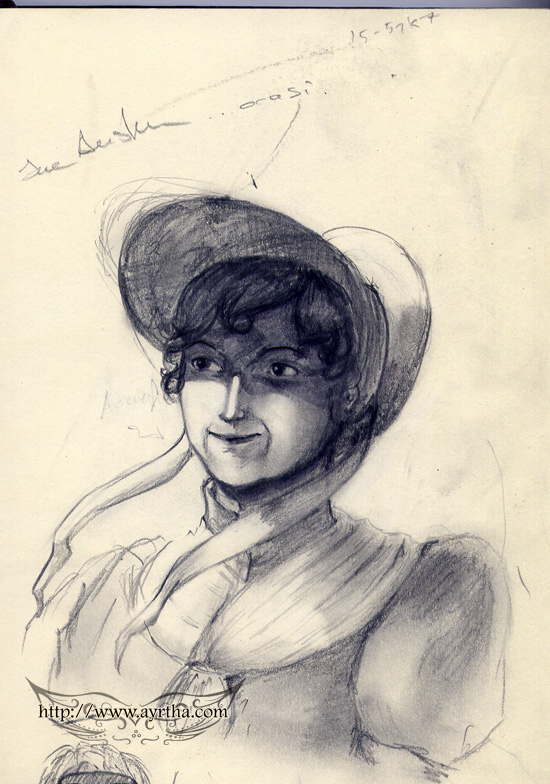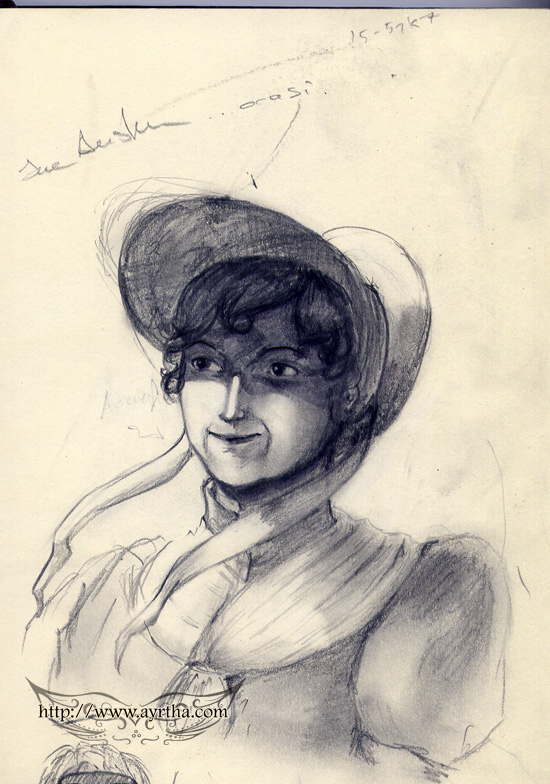 Watch
[pencils, ink]
Ok, this one is an idea I have that I'll do... someday. I want to fuse the two paints of Jane Austen that Cassandra left
[link]
Using the one with the blue dress as context and the one of her face to get a reference for her features.
=====
[lá

iz, tinta]
Muy bien, esta es una idea que quiero hacer... algún día. Quiero fusionar los dos dibujos de Jane Austen que su hermana Cassandra dejó
[link]
Usando el del vestido azul para el contexto y el de su rostro para tener una referencia de sus rasgos.