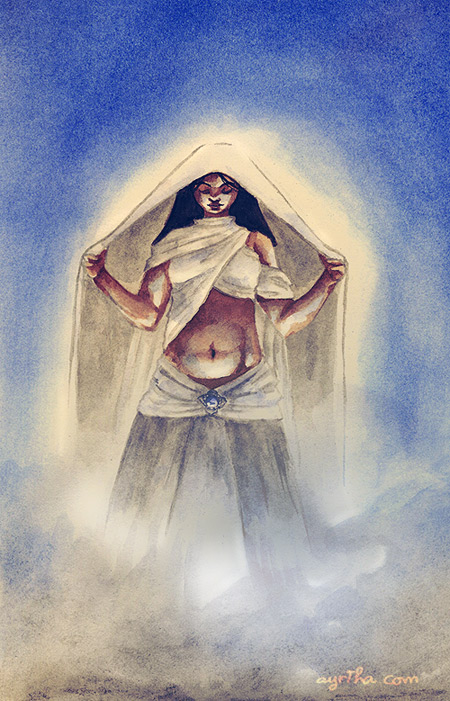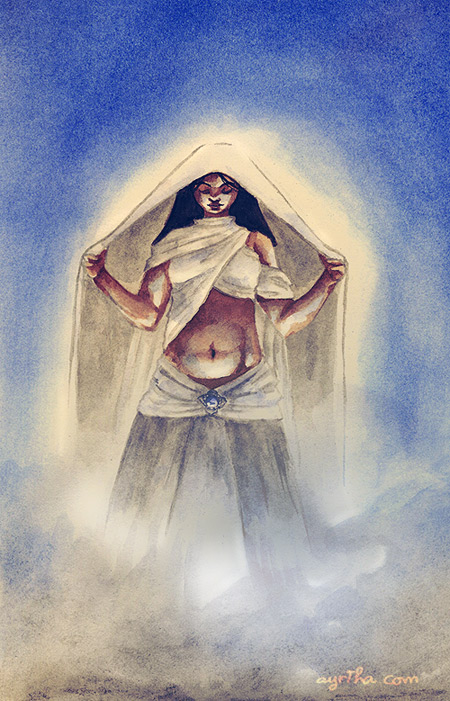 [Watercolors, pastels & photoshop]
The paint it's mostly in watercolors, but I've been experimenting a bit qith the pastels, and some photoshopping at the end.
There is not any special tale about this one

I just wanted something "blue" and "mystic".

A mi me gustó la iluminación que le has dado, es inusual y si que logras ese aire místico, parece como si brotara de entre la bruma :3 ¿Un espiritu? ¿Una mensajera? ¿Una diosa? Me gusta su atmósfera :3
Reply

Wow, thank you! I like orientalist paintings a lot, I love how bright they look, I didn't know that one. Thanks!
Reply
Amazing piece, really great use of the watercolor and pastel mix

Reply

Reply