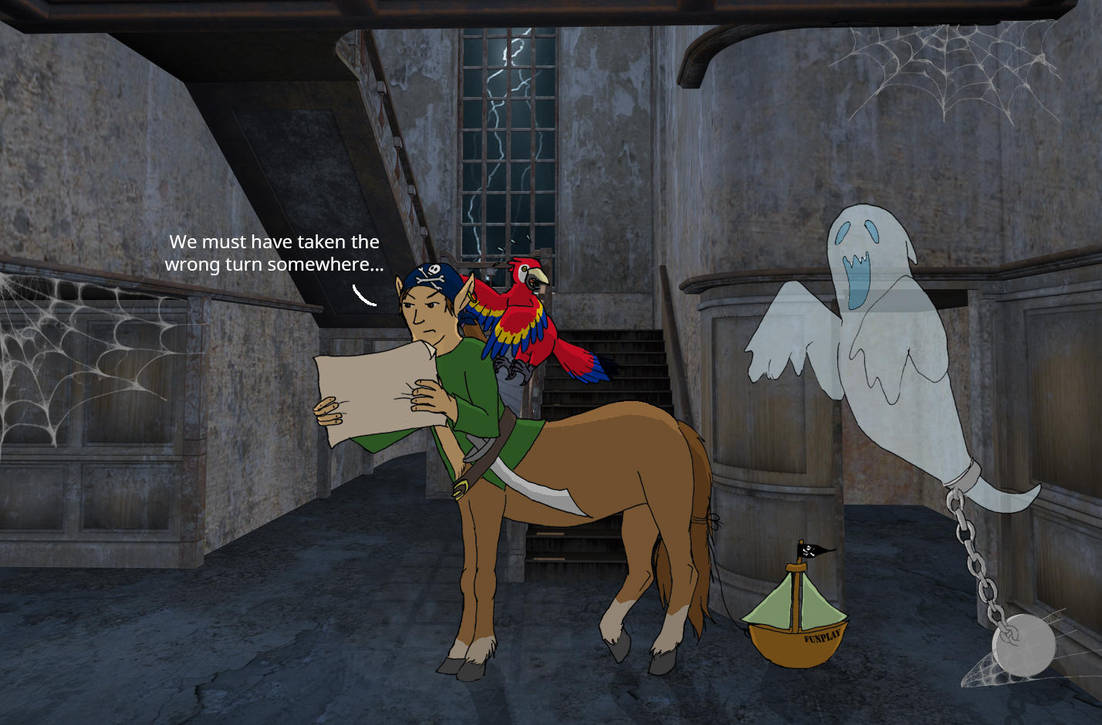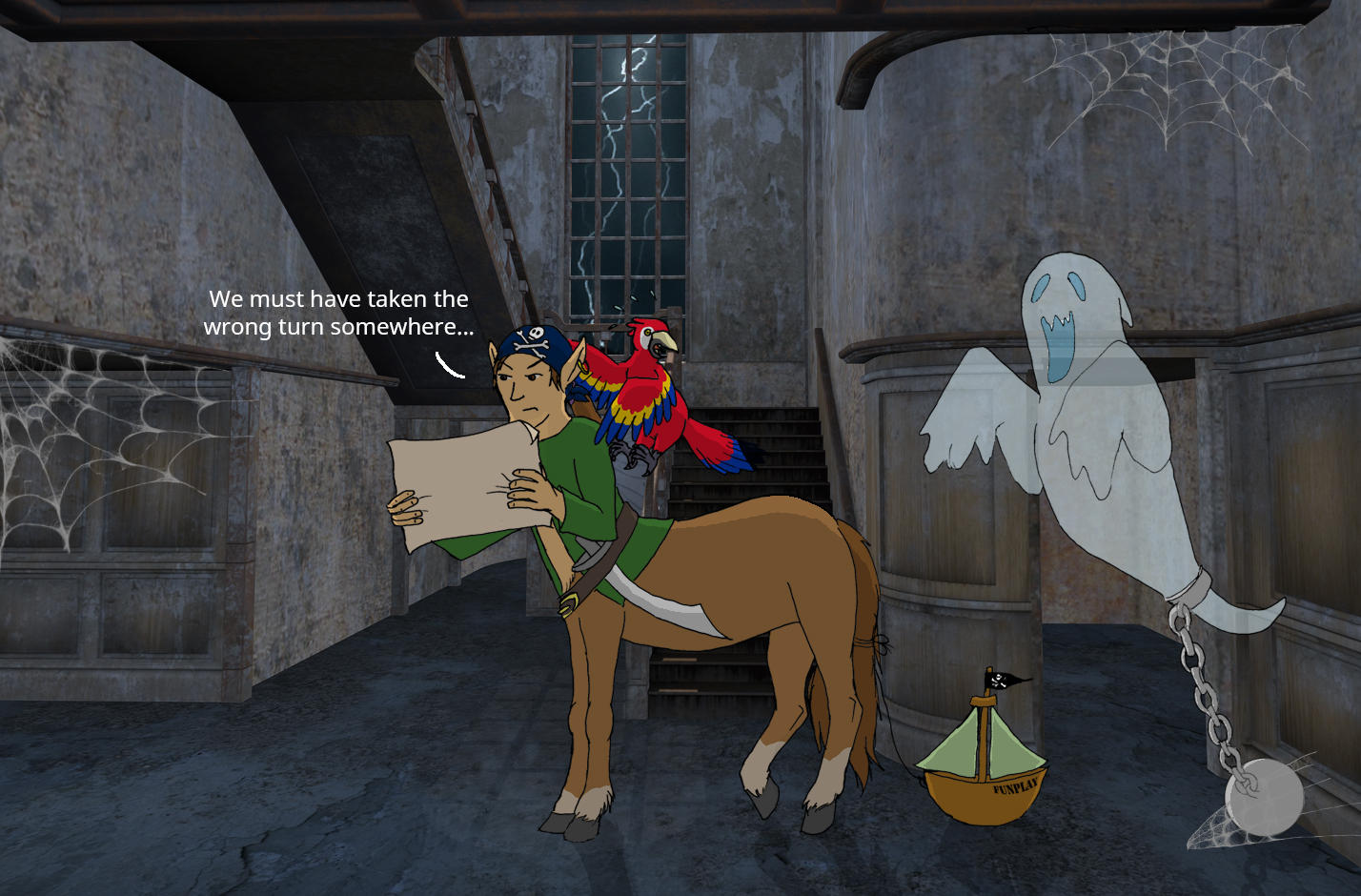 Watch
Here is my entree for the Fan Art Mashup Challenge:
My randomly generated mashup was:A centaur, on a pirate ship, in a haunted house
Generate yours!
I couldn't fit a pirate ship into a haunted house so I gave him a toy pirate ship instead. He is looking at a treasure map which may not be clear since we can only see the back of that map.
I drew the outlines, scanned them and colored the picture with photoshop. I used these stock photos for the background :
house:
fav.me/dbdz60a
lightning:
fav.me/d124pge
spiderwebs:
fav.me/d99v8c0