I thought about it for a while, and here we are! My commissions are now open (as of 9/8/18). If they close for whatever reason, I will send out notices.
I limited my stock because I don't want to burden myself too much. I hope you understand.
First, here's what I'm offering:
Tier #1, Headshots
Traditionals are $4, and Digitals are $8. Depending on the complexity of the character, this could change slightly.
The style may also fluctuate-- What you receive may not look exactly like the examples.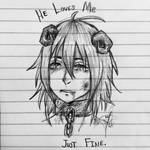 Tier #2, Busts
Traditionals are $6, and Digitals are $10. Same deal as the headshots. You may choose to have a simple background if you'd like. How much of the body is shown may differ per piece, unless you specify otherwise.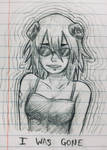 Tier #3, Fullbodies
Traditionals are $10, and fully colored Digitals are $25. This is the type of artwork my own characters use! I will use a general pose unless you specify otherwise. Same with facial expressions.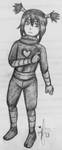 Digital Lineart only is $15, in case the Traditional option is too messy. It will not be transparent.
Digital Flat Colors only is $20. This one will have a transparent background, just like the fully finished version.
TOS
- I will only accept
USD
.
- I also only take payments through Paypal.
- I will not start a piece until it is half paid. (Anything over $10) For things less than $10, they must be fully paid.
- You must stay in contact with me so I can draw your piece properly! Please specify what you want; poses, facial expressions, etc.
- You must provide an adequate reference of the character you want me to draw. It does not need to be YOUR character, but you must show me what they look like. You may also share a bit of their personality to help with posing.
- If something is wrong, you must tell me EARLY ON. I will show you how it looks as I'm working on it!
- Please allow up to two weeks for your piece to be finished. I doubt anything will take that long but you never know.
- All canceled commissions must be cancelled before full payment. I will attempt to refund whatever I need to, but if I finish the piece it has to be final.
- I reserve the right to refuse a commission. It is my time and effort, after all.
- YOU MUST CONTACT ME ON DEVIANTART, TWITTER, OR DISCORD FOR YOUR COMMISSION! And stay in contact until it is finished!

What I won't draw...
- Furries (or any animal- I'm terrible at them)
- Mecha
- Non-humanoids (same as animals, I just suck)
- NSFW (pinups are fine but no nudity, please)
- Overly complex designs (I can try but there's a limit)

Please take a look around my gallery to get an idea of the kind of things I draw. I am NOT a porn artist. Please do not complain about unsatisfactory work when you were not expecting that I mainly draw horror. I try my best to be up to par!

If you have any questions, please let me know.
- And if you're interested in donating for whatever reason, message me about it.

See ya later.

Twitter: @Rader400