Journal Entry:
Wed Oct 9, 2013, 6:17 PM
Sorry was super busy on Valentines day,
will post up winners tomorrow! (2/15/14)
a poll will be posted for 1-3 placement on feb 7th and the winners will be announced Feb 14th! Good luck!


The Contest is now closed~


(once we all figure out our schedules and I gather some more people )
I'm sorry for the lack of updates, Iv been away this last week and school is also starting up for me so you know... stress! >.<
but seeing everyone wonderful entries of Ayu always brings a smile to my face~
Thank you everyone for all your wonderful entries, I love them all!! please send me a PM if somehow I have forgotten to add your entrie PLEASE PLEASE NO NOT BE DISCOURAGED IF YOU DON'T WIN! EVERYONE IS AWESOME !!
*Due to a large amount of people asking for a extension I will give you guys til the 23rd^^ I will be away on a trip next week, so I might as well give those who need it time. Sorry for being so annoying with all the extending and those who I made rush cause I'm tripping you guys out with the deadline >///< *gets shot* You are more then welcomed to update your entries if you want to edit or refine anything~
(She puts different kinds of flowers in her hair everyday <3)
Violence, the dark, perfume
Here are some of the Mini prizes so far:
(will be updated once I go buy some more stuff...and bentos *w*)
<da:thumb id="426478529"/><da:thumb id="426860788"/><da:thumb id="426419716"/>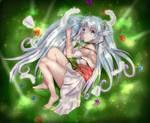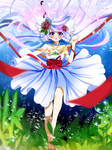 Playing: CookieClicker
Eating: Rice
Drinking: Coconut Water