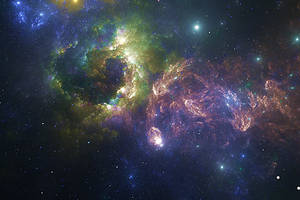 8K Wallpapers 7680 x 4320 dpi
8K - 7680x4320 dpi wallpapers of all styles I make that come on a monthly basis.
---

Description
Tis the season.

Last year's Snowschemes for Ragnarok TWILIGHT were quite popular, so once again almost all of the Instant Ramen is to be holiday-themed.
We open up with a PURELY drybrushed Christmas tree featuring SDs of some of the guild members (Numair, Denlan, Hikaru, Haruko, Deeum and Golgi) as ornaments.
Image size
1000x1125px 638.73 KB