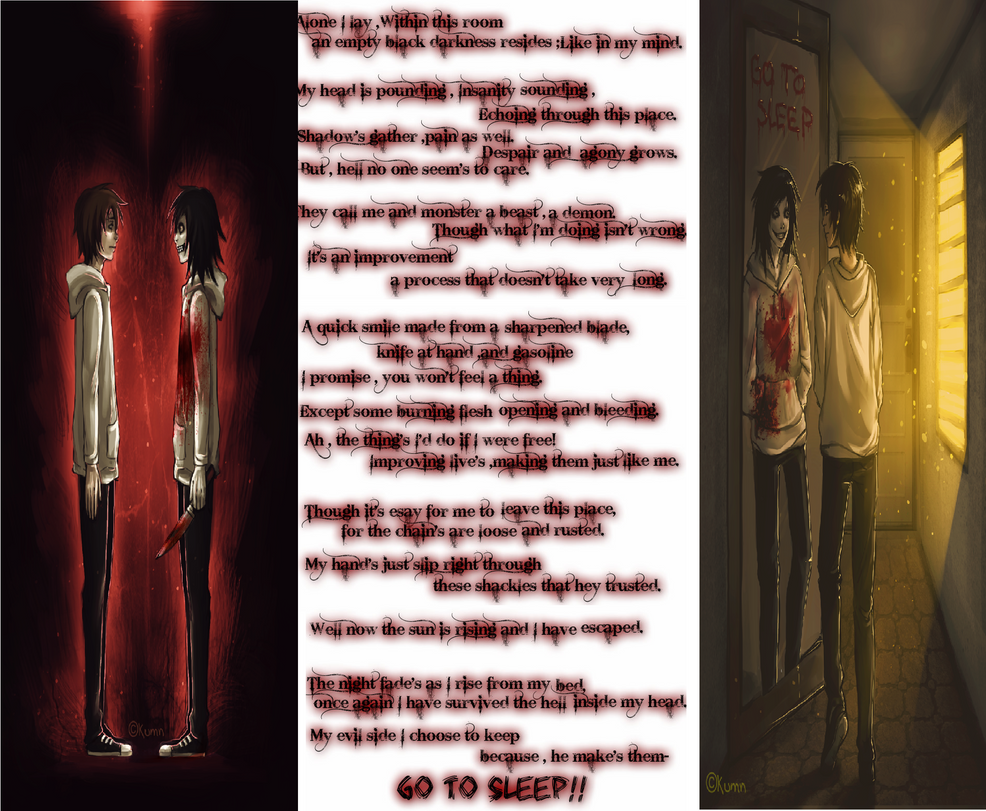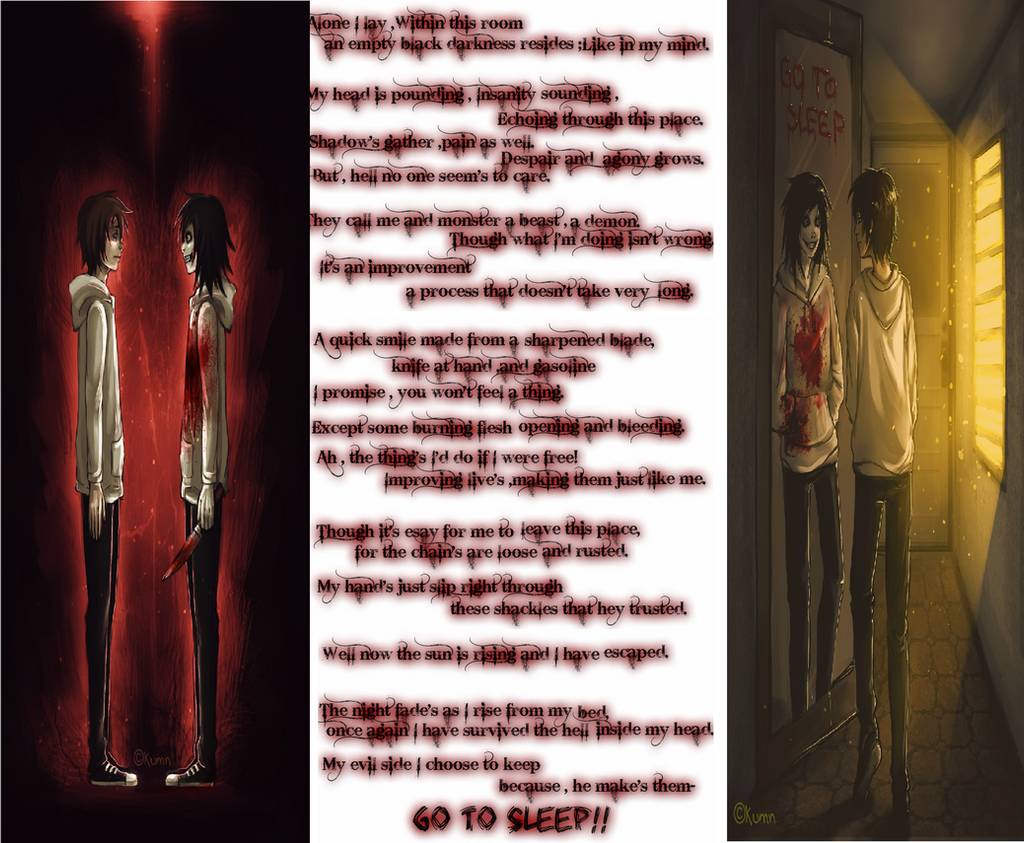 Watch
I recently read "return of Jeff" The one where he's in the Asylum , I just had to write this :3
Pics belong to
kumn.deviantart.com/

Reply

I am going to get so much hate for this
can someone give me a link to somewhere I can learn about Jeff the killer?
A video would work too
thx
Reply

Oh ,dont worry about it. Not everyone knows about him lol.
Reply

This is pretty awesome! I recently wrote a poem which is dark like this and it was put through to poetry rivals competition! I really like te darkness of yours and the sort of story-ish thing to it! Ciao! :hear:
Reply

Reply

Reply

Reply

Very well written. Does well in guessing what goes on in Jeff's head.
Reply