Hey everyone... yeah im still alife and: Im trying to get back into the habit of drawing more regularily around christmas. So you can expect some new artwork sooner rahter than later.
In the meantime, id like to point you guys towards a little comic project called Dangerous tastes.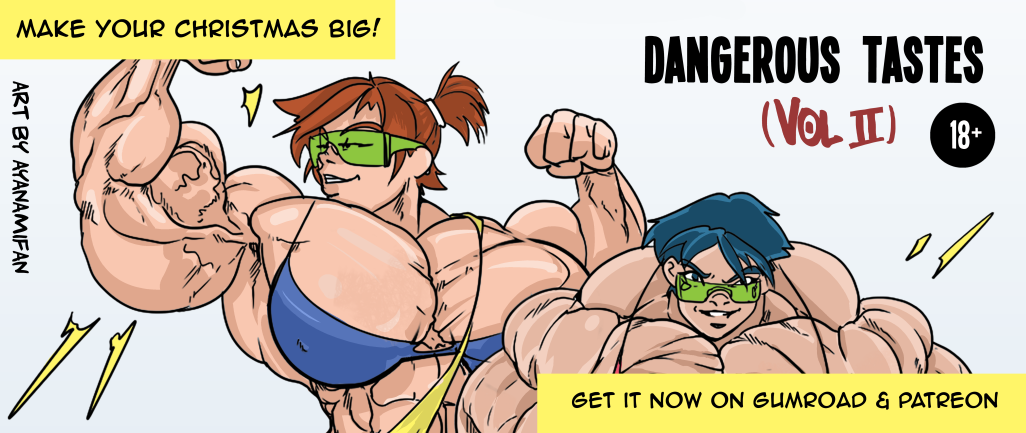 We can never have enough artists able and willing to dedicate great ammounts of time towards awesome female muscle comics.
I got the chance to create a little alternate cover that you can see some bits of above. To see the comic, the complete cover variant as well as other lineart versions head over here:

Make sure to check it out. The comic got a very interesting style to it and the artist is sure to improve over time.
Enjoy and stay tuned for some new streams, artwork and commission offers soon!