Last weekend, a few deviantART staff members were in London for a combination of community fun and srs bsns. While deviantART has become quite adept at hosting deviantMEETs, we decided to try our hand at something a little different -- hosting an art exhibition featuring Prints by deviantART artists local to the area.
On Tuesday, July 3rd, 2012, deviantART sponsored Urban Blighty, a unique showcase of hand-selected Prints by United Kingdom based deviants. These Prints were chosen based on a variety of criteria -- curation quality, previous Print sales, genre, etc. -- in order to exemplify the breadth of works available for sale on deviantART. In contacting our selected artists, we were pleased to hear they were excited to showcase their works and that many were able to attend the gallery show in person.
The day before the Gallery opened to the public, grieves05, codenamepanther, and I (Ayame-Kenoshi) met with the featured artists to give them a private preview of the gallery space. All of the Urban Blighty art was displayed on the walls as beautifully framed Fine Art Prints. After the private preview, we headed to dinner, where everyone sat down to discuss the Prints program. As active Prints sellers, these artists have an intimate understanding of the selling process and provided great suggestions for future Prints program efforts.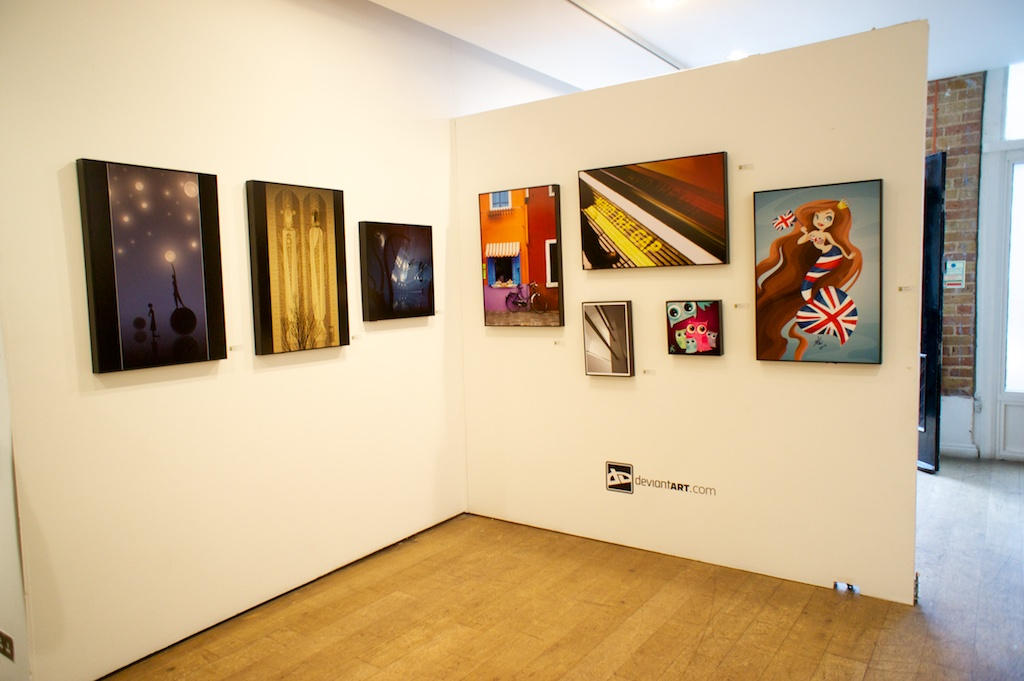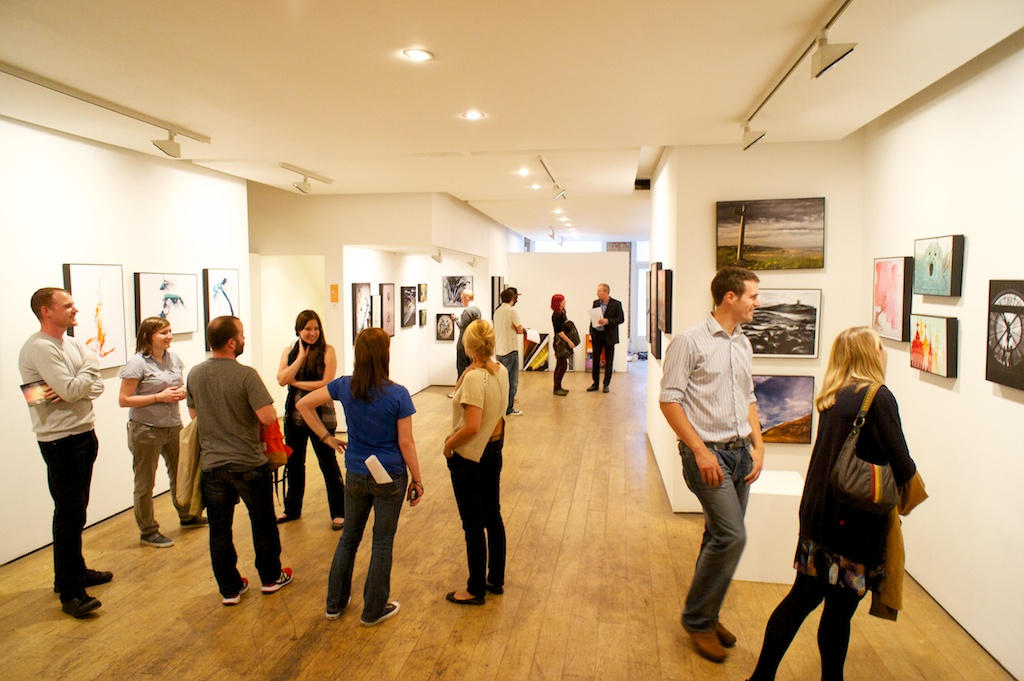 On the day of the show, we were joined by
DEVlANT
,
dxd
, and
Heidi
who helped in our last-minute efforts to ensure the gallery looked pristine. We opened the doors right at 4:00 PM, and a queue had already formed outside! Not only were we thrilled to see all the familiar faces from
Saturday's deviantMEET
, but a whole new crowd of people showed up to appreciate the amazing artworks we had on display. Urban Blighty was open to deviants and non-deviants alike, and many attendees who walked in from the street were incredibly impressed by the wide range of artistic talent found on deviantART.
The featured artists were introduced to the crowd and were able to talk directly with attendees about their work, process, and what inspires them to create art. Each piece was situated next to a placard with the title of the art, artist name, and deviantART username, so interested art appreciators could check out the online versions, fave them if they pleased, or make a note to keep an eye out for these gifted artists in the future.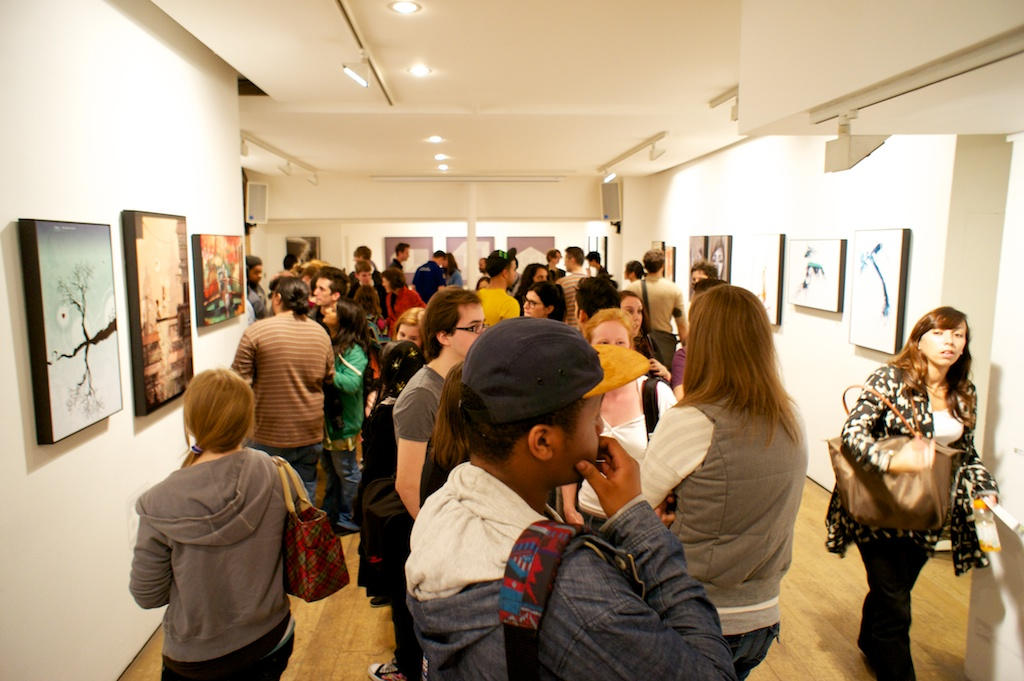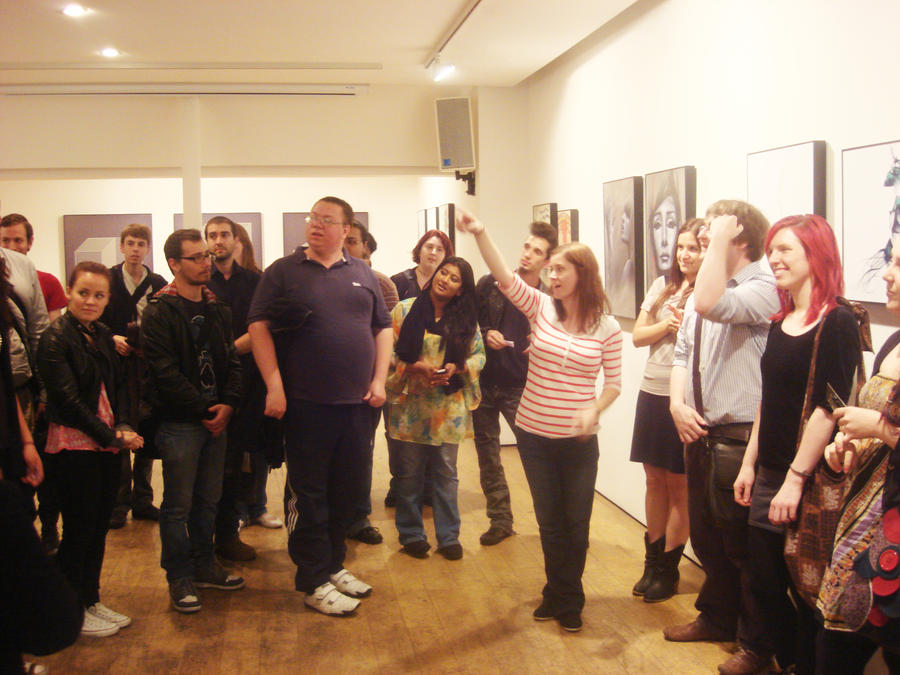 Throughout the show, a raffle was held, allowing all attendees the chance to receive a Print directly from the wall. By the end of the night, every Print had been carefully bubble-wrapped and given to a good home.
Thank you to everyone who attended and a special thanks to our featured artists!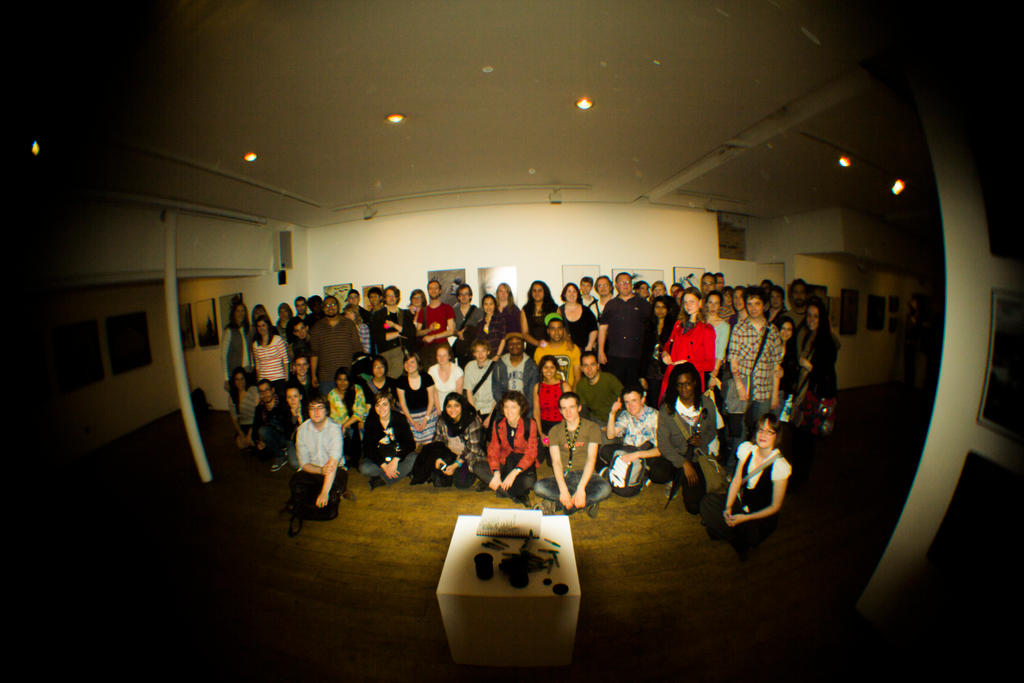 We had so much fun, that we can't wait to do it again! But we need your help. Are you interested in seeing more exhibitions like this in your town? The Prints staff would love to do events in different cities, and we want
you
to be able to make it! So let us know if you're interested in us do a Gallery Show a bit closer to home. Don't forget that you can keep up with the latest Prints news by joining the
printscommunity
!