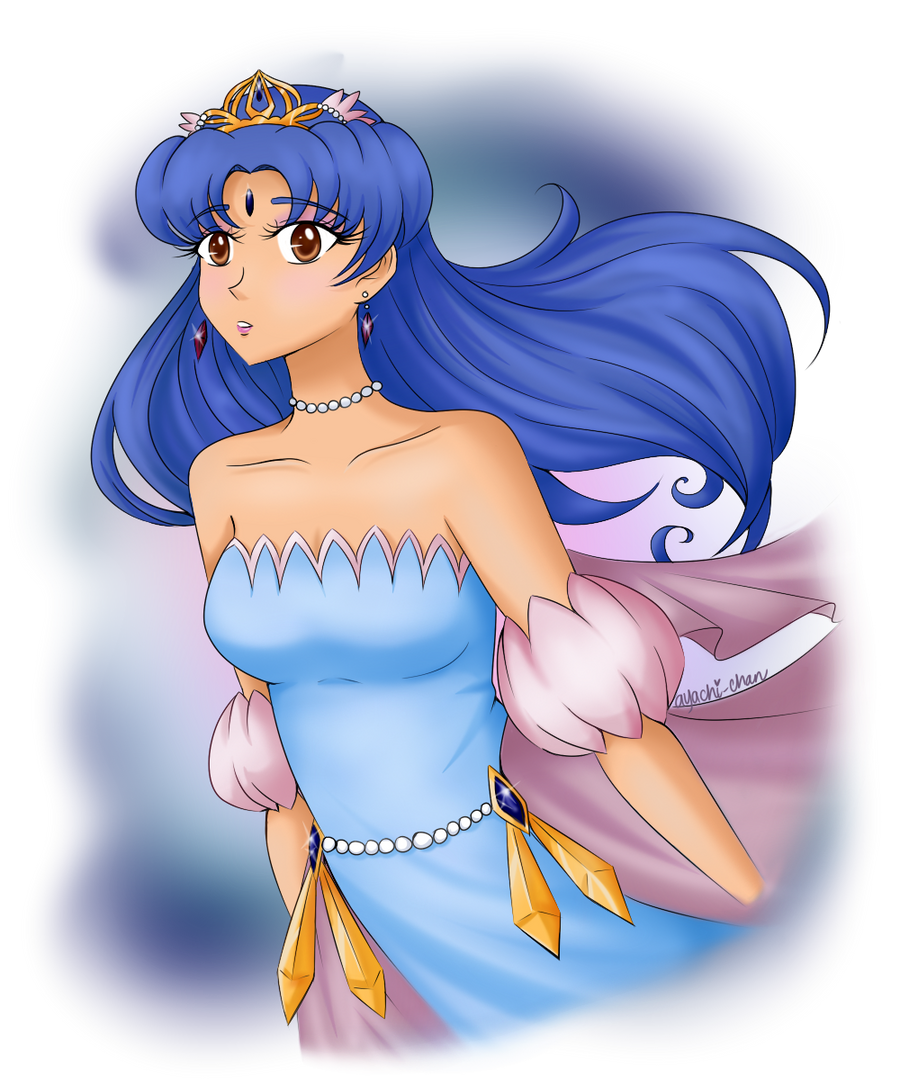 Watch
Commission for
Lady-Luna96
This is her OC senshi in her princess form, she doesn't really have a backstory or anything since she is just kind of a character right now. But her design is beautiful! I love the colour of her eyes

Though I have no idea what is even going on with that expression or pose...I just got an idea and ran with it.
I'm literally all over the place with what I want my style to be honest. I don't even know what I was doing half the time colouring this, I just kinda put down strokes and went with it? It was a lot of fun trying a new style though! It's been so long that I don't even know what my old style even was anymore. But Ayachi is alive and back with some arts! No doubt my style will keep on changing until I settle on something I like.
I got a new laptop like forever ago so all my old stuff is sitting on my very old laptop under my bed. I'm thinking of transferring it over at some point, but in the mean time I am working off of SAI's free trial and when it is over idk what I will do since I can't exactly afford to get the full version right now
Commissions are open, you can find the information here: fav.me/dbi2ocj
Princess Teyallia (c)
Lady-Luna96


Ugh this is so beautiful!! The soft shading is just amazing and I really love her kind of lost expression, will for sure be coming back later for another commission

Reply

Aw~ Thank you sweetie! I'm glad you like it and I'd love to be able to do more work for you!
Reply

Reply