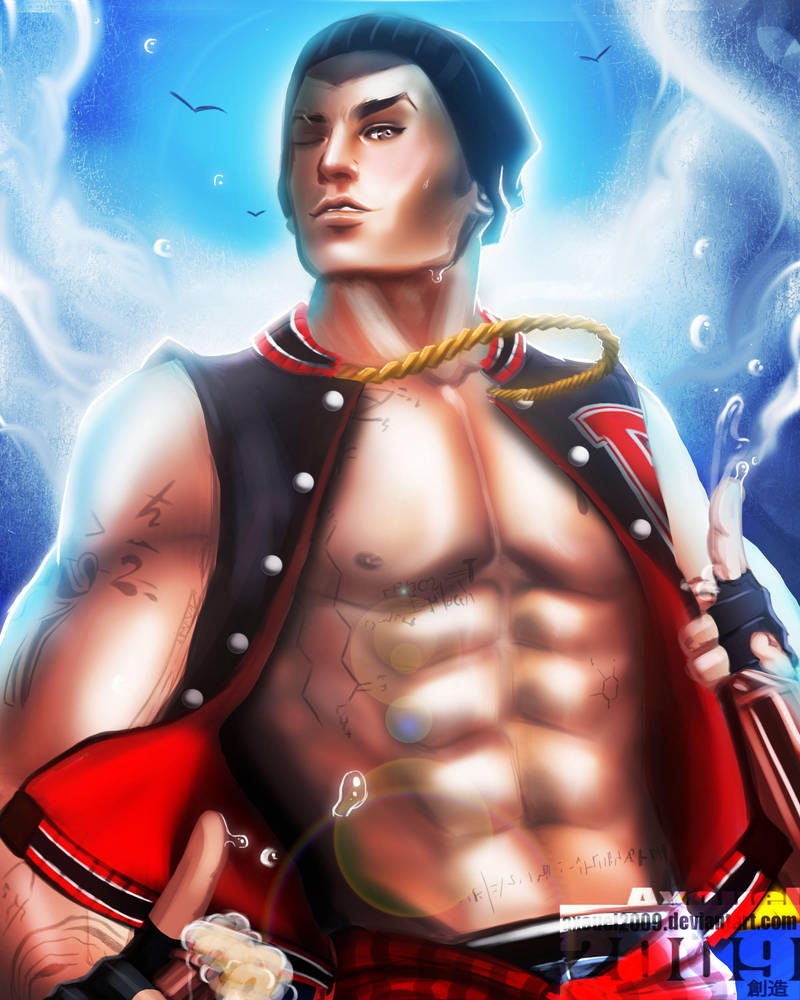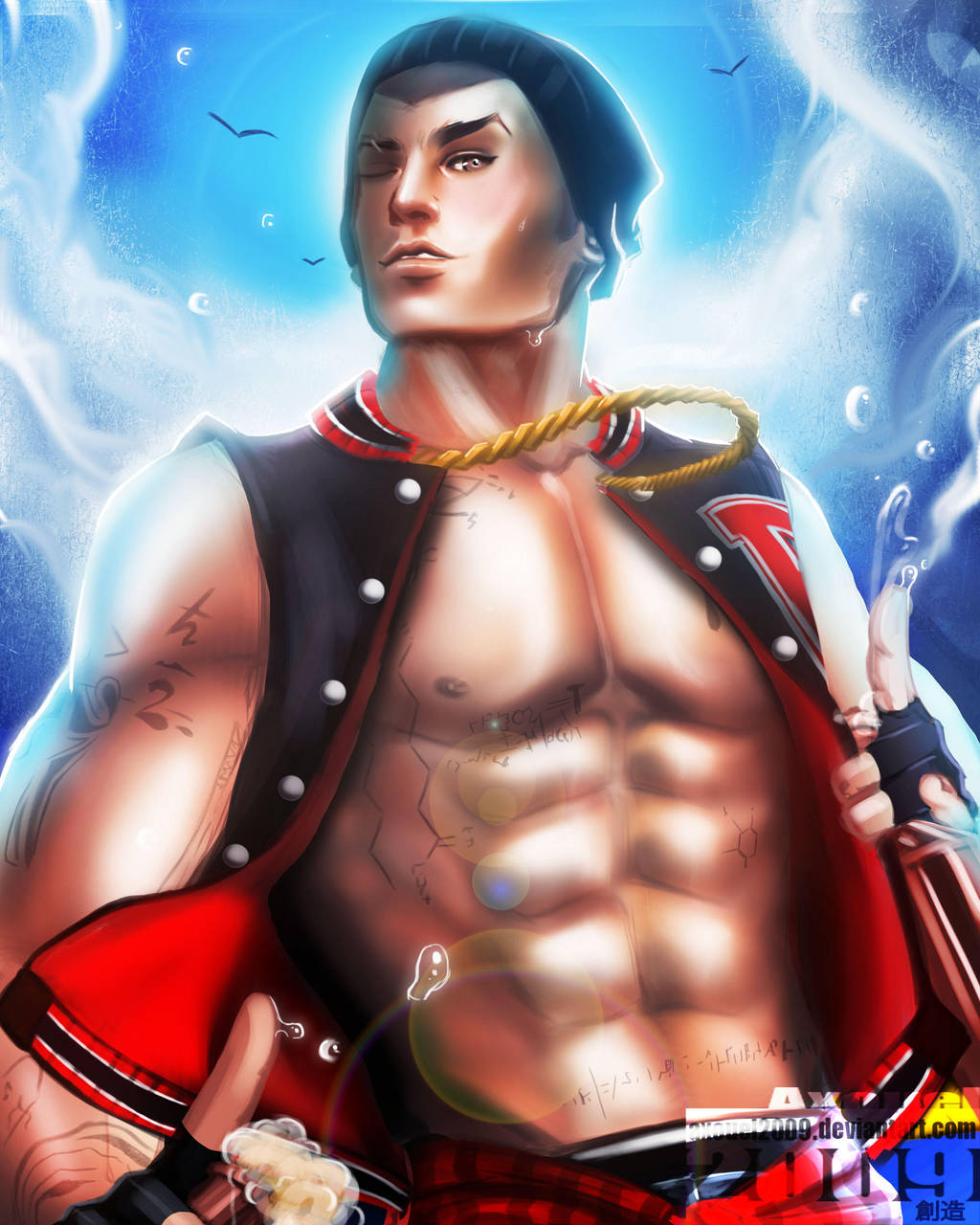 Watch
Facebook
||
Twitter
||
Tumblr
||
ArtSatation


[ENG]
Here Rig Donovan from Dead or Alive wearing his new costume. I tried to give him a " Swagg " way to suit with this costume. So he is at the edge of the platform enjoying two beers ... just for him LOL.
I really struggled with his abs and tattoos, I hope you like the result !
[FR]
Voici Rig Donovan de Dead or Alive portant son nouveau costume. J'ai essayé de lui donner un coté " swaggy" en raport avec ce costume. Il est donc posé au bord de la plateforme savourant deux bieres ... rien que pour lui LOL.
J'ai vraiment eu du mal avec ses abdos et ses tatouages, j'espere que le resultat vous plaira !



More art


Reply

OH my god it's Rig. God he is hot, not gonna lie.
Reply

Reply

The true Canadian way a beer in each hand
Reply

Reply
Rig is pretty hot, I won't lie.

And he represents Taekwondo, my favorite fighting style. <3
Nice work!
Reply

whoa!

Reply