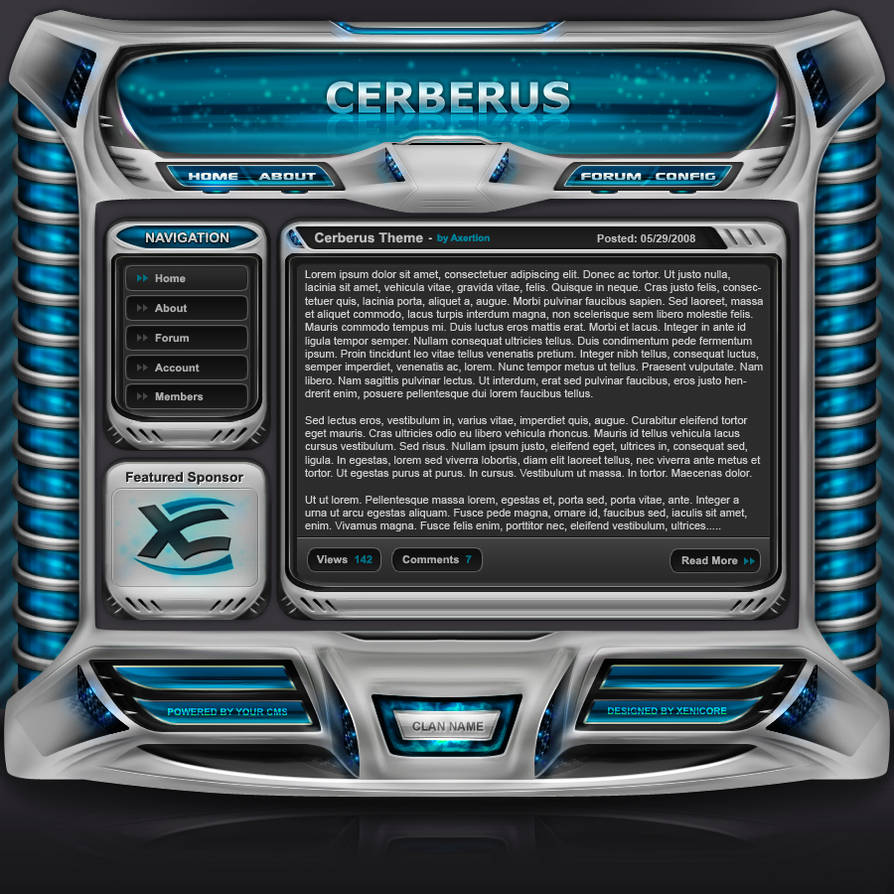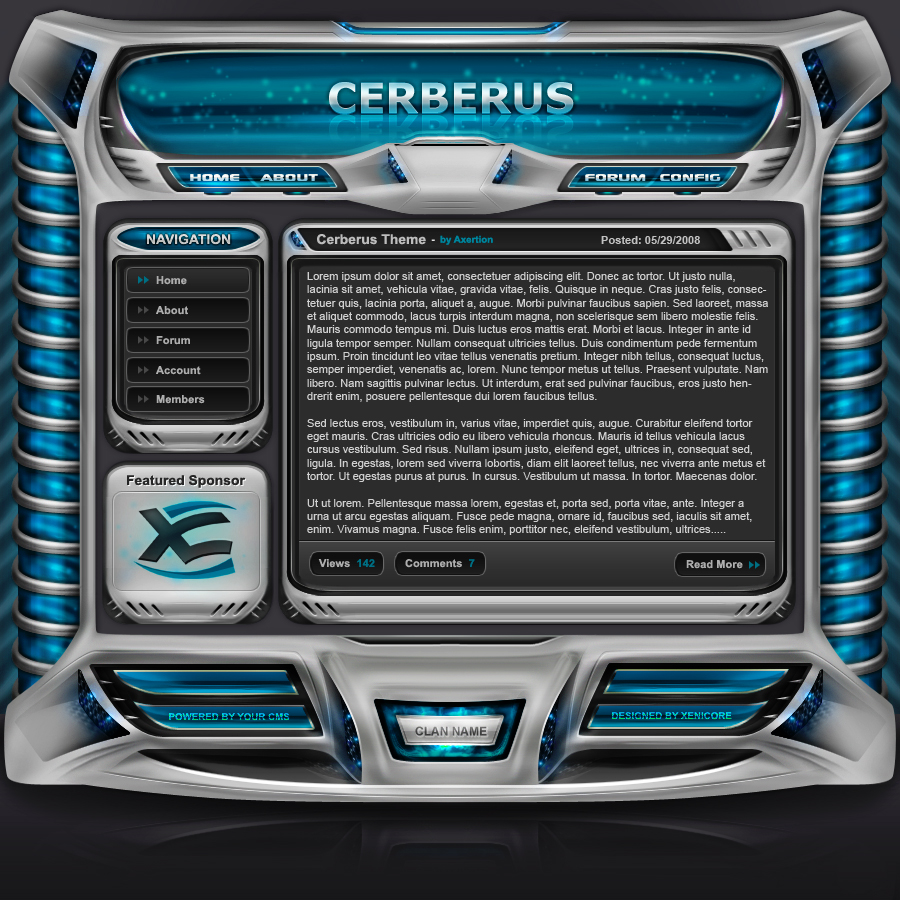 Well I've been working on this off an on for awhile now and I'm glad to get it posted.
This is the Blue version. Originally it was made in green but blue turned out looking better. You can find the other versions here:
Original Green
Blood Red
Tools: Photoshop CS3 (brushing, blending ect.)
For Sale from Xenicore.com. It is currently not listed on the website, if you wish to obtain early please note. me.
Currently available for 1 time purchase (Meaning you get the PSD, the theme, and nobody else gets it!!)
Rippers will be punished......I know people