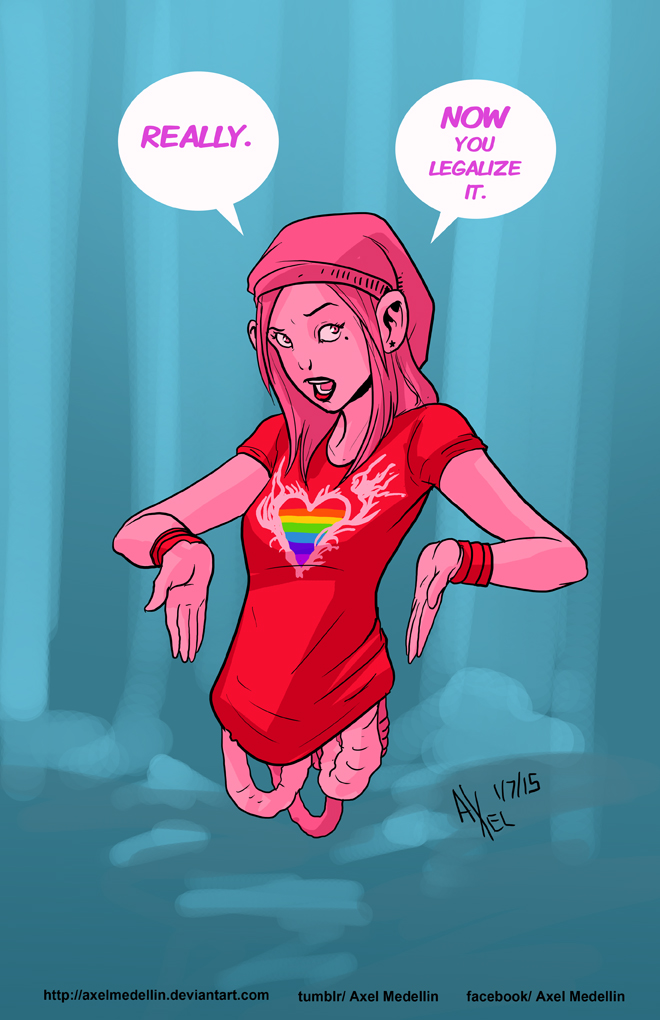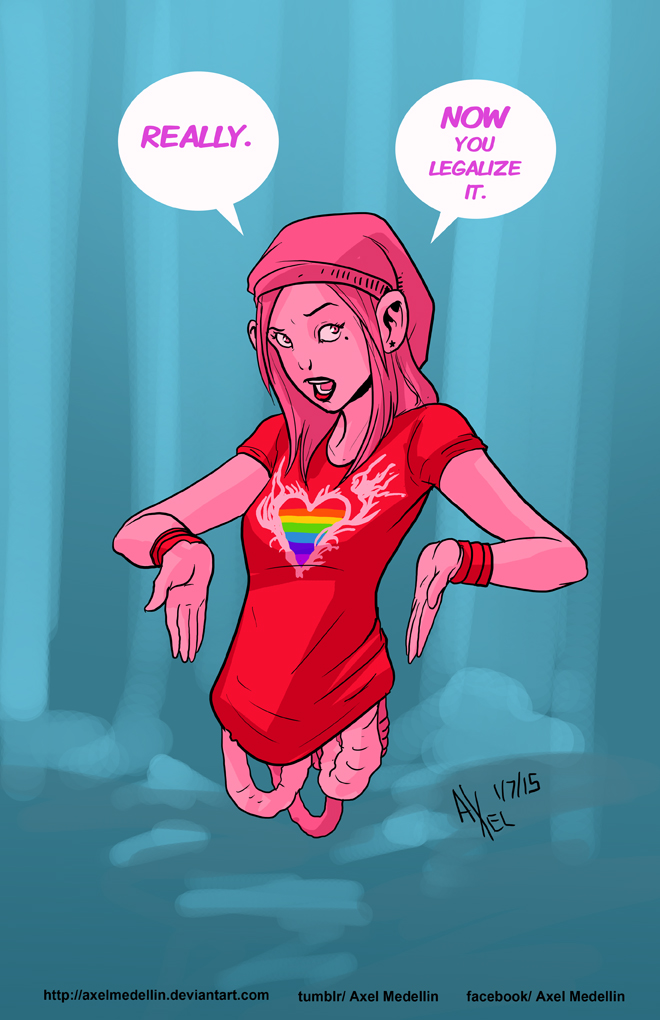 Girls and boys, this week at The Line it is Drawn we honor last week's news on marriage equality. Izabel is one of my favorite characters from one of my favorite comics, and she is gay, so, there you go. Really, go read Saga.
Full gallery here:
goodcomics.comicbookresources.…
Have a nice weekend, folks.
UPDATE: Three un-followers in a single day, after posting this one? This could be just a coincidence, of course...
BTW, next week is Comic-Con, so, no update here (but it will be on the CBR site, I'll just probably won't be able to upload it till monday). For those of you attending, please check my Journal to know where to find me there, say hi, get some free sketch, maybe comics.