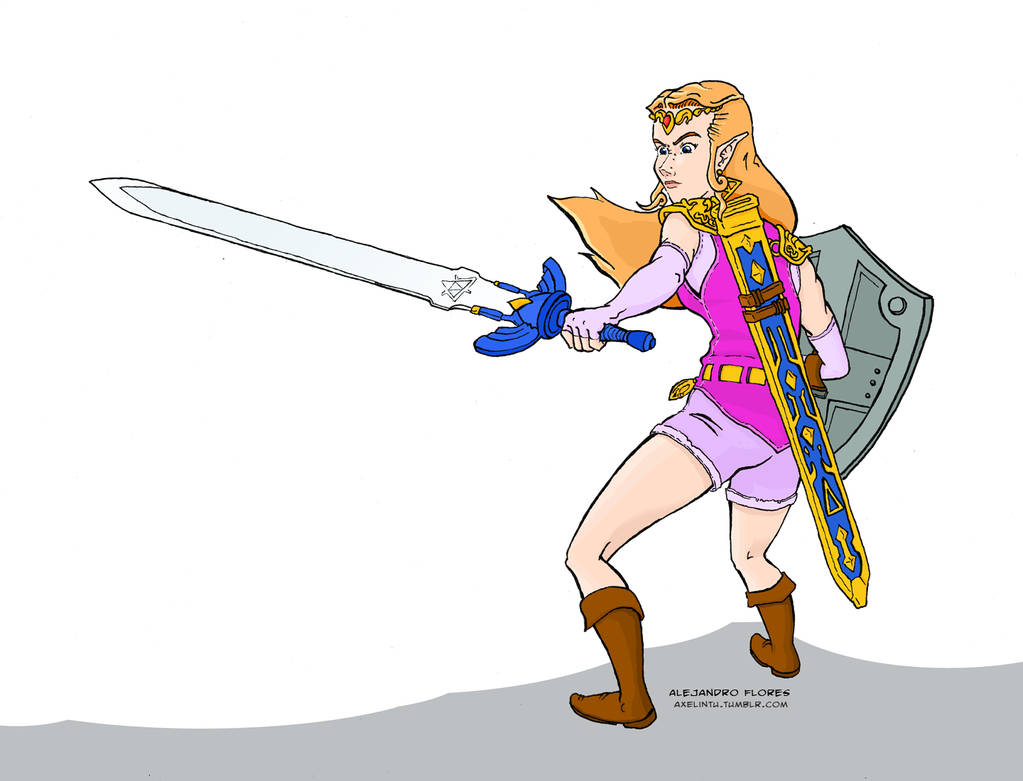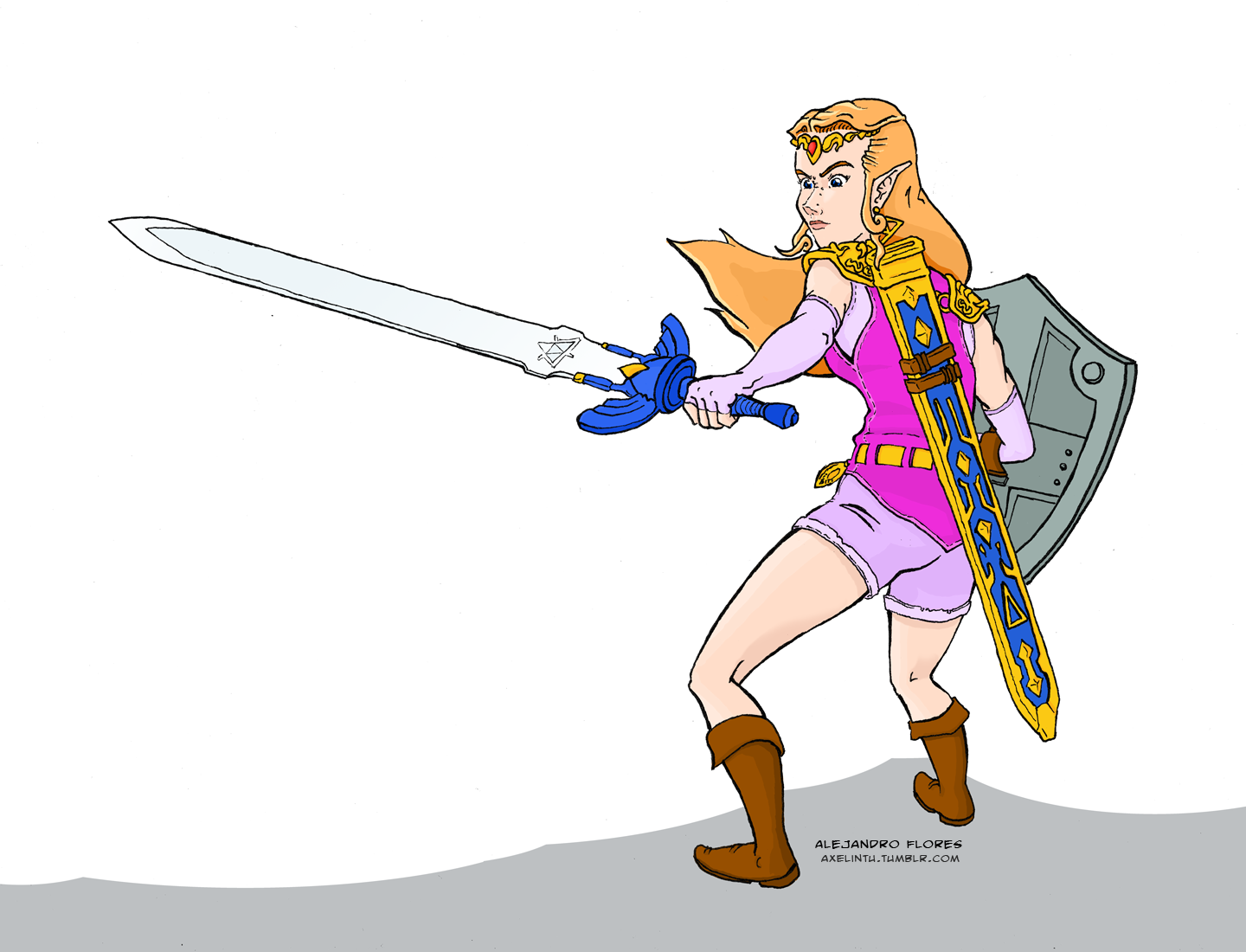 Watch
(If anyone know what category should this be posted to, tell me. The lineart is made with pencils, and ink, and the colors are digital).
This was my weekend project… a challenge by my friend Jorge (I convinced him to make a tumblr and upload his drawings but he haven't done it, yet).
The challenge was to draw Zelda with a Sword.
I decided that Zelda would be the one fighting this time (I mean, the games are named after her).
I asked him to challenge me to draw something because I'm generally obsessed with things that gets me nowhere. So I needed something to focus over the weekend.
I'm not proud of the color in photoshop, but it was the only thing I got at hand. I have to check out some options to color.
This is the first time I "really" do colors digitally, I generally do not like the photoshop way, I'm not against it but, I don't feel as it is for me.
Tumblr Reblog:
[link]