PREV:
Update #8
Hey guys!

Short post but want to say that I may not have a Journal Update next month as I'll be extraaa busy with stuff. Hope you guys understand! EDIT: Ah, sorry for the repeated posting, Looks like there was a bit of trouble with making new journal entries, found the problem and it was due to me linking to a webcomic... Kinda weird especially since the previous comic was sfw and totally wholesome, kind of a shame that I can't link to it but ah well. :T Will try and link it again next chance I get and if still doesn't work, will just simply write down the name of it and credit the artist.
Member Spotlight:

Non-Member Spotlight: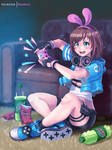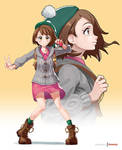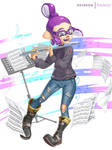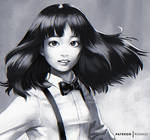 Webcomic Spotlight:
agentsoftherealm.com/comic/sem…
Agents of the Realm by Mildred Louis. "Shortly after starting their first year at Silvermount University, five young women discover they've each been chosen to protect our world and a newly discovered sister dimension. Volume 1 begins at the start of their first year of college as they learn about this new responsibility and try to find out exactly what's going on.
Join Norah, Adele, Kendall, Paige, and Jordan as they navigate the complexities of college and discover that they have more strength than they've ever imagine."
Inspiring Quote: "If you believe it will work out, you'll see opportunities. If you believe it won't, you will see obstacles." – Wayne Dyer
Shortstory:

Danny's Journal #14- Baba Yaga Gang Pt. 1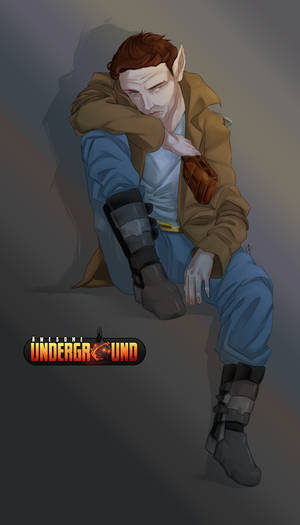 (This page seems to have a bit more of an uneasy handwriting but still comprehensible.)
Got kidnapped.
Not the first time, probably won't be the last. Fucking Baba Yaga Gang. Got me locked up in a box and barely have enough light to see where I'm going. Barely have enough to see my writing. Thankfully found some lead to write with (or at least hope this is lead that I found in this... Blegh). Got a clear to go from the Street Docs, but as soon as we got out, not even a couple of steps down the sidewalk until Jazz took a bat to the back of the head and a sleep spell cast on me.
...
Hope Jazz is okay.
...
Can see *just* enough through the cracks of this box to know that the sun is out and feels like a sauna in here, had to take my jacket off. Smog, flotilla, and the city skyline usually blocks out the sun... Wait... Are we outside the city walls?!? Holy shit!
Where the fuck are these wannabe-witch gangoons taking me? Oh by the Last Great Tree, heard st