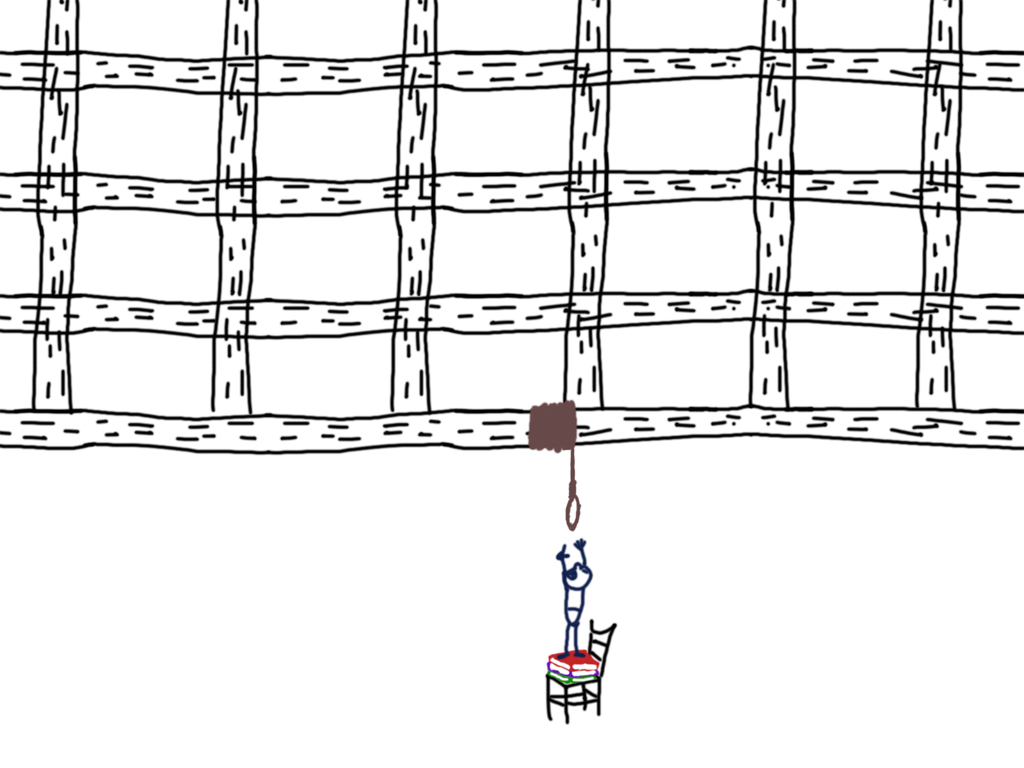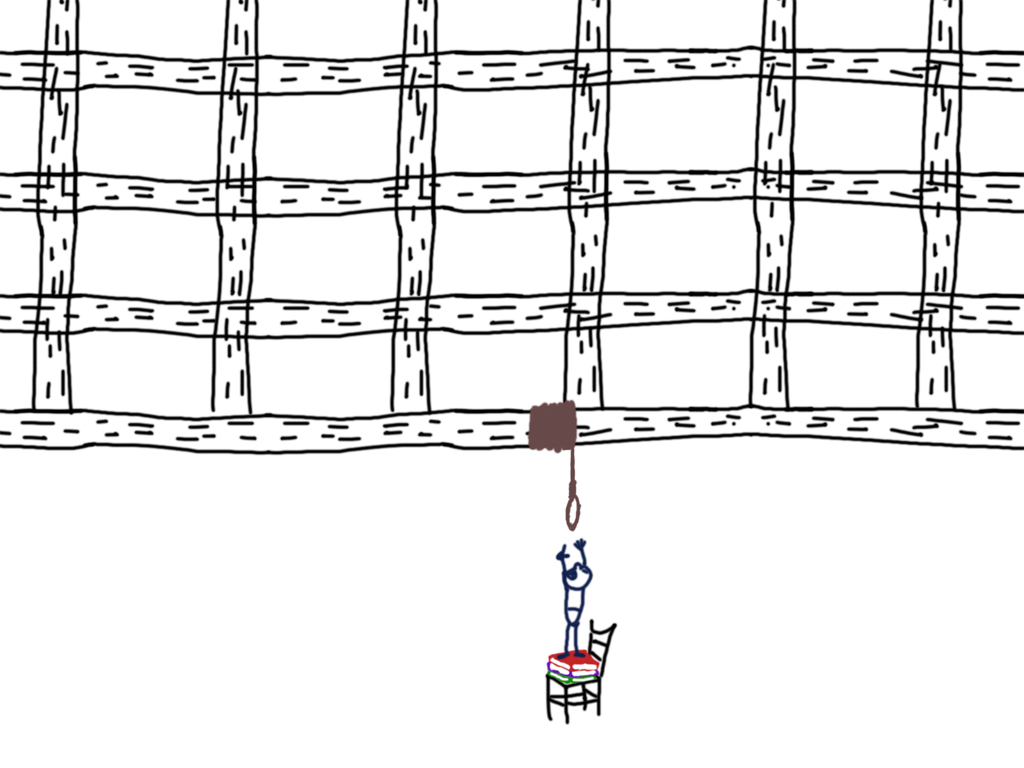 Watch
2 Variations
========

My wife and I wished I would die
and set about some means.
She had hers and I had mine
but wouldn't share her scheme.

I tried for days to make the hag
let loose her morbid plan.
"No gun or knife or plastic bag.
I'll tell you when I can."

There my chair both strong and fair
became my major prop.
"I'll tie a noose with love and care
and take my final drop."

This brought my miss a bit of fits
as laughter wrought her face.
"You're not as tall as half of it!
The back stands past your face!

"Such a muss and fuss that just
seems like it wouldn't fare.
I'm sorry, Dear, but fear I must
add books and one more chair!"

'She could be more rich and free
the sooner I am done,' I thought.
I stood upon my stack to see
the dilemma I had bought.

The noose, though hanging low and loose,
was just beyond my reach.
My wife just laughed upon such use
and left to make some tea.

I tried and pried and longed to die
but could not grab the rope.
The tea was warm and helped decide
there wasn't any hope.

I learned to turn away or burn
my plansm despite the dread.
Still for the death I felt a yearn,
Then, I fell over, dead.