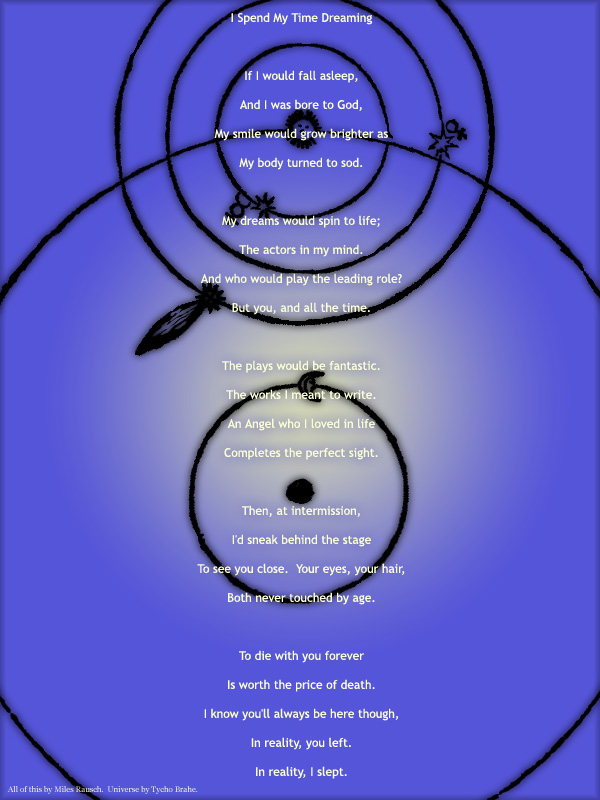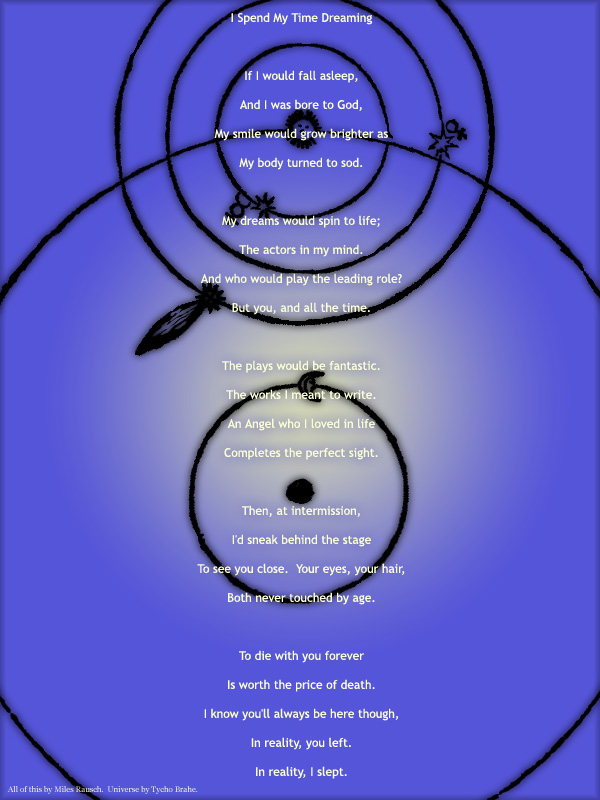 Watch
If I would fall asleep,
And I was bore to God,
My smile would grow brighter as
My body turned to sod.

My dreams would spin to life;
The actors in my mind.
And who would play the leading role?
But you, and all the time.

The plays would be fantastic.
The works I meant to write.
An Angel who I loved in life
Completes the perfect sight.

Then, at intermission,
I'd sneak behind the stage
To see you close. Your eyes, your hair,
Both never touched by age.

To die with you forever
Is worth the price of death.
I know you'll always be here though,
In reality, you left.
In reality, I slept.