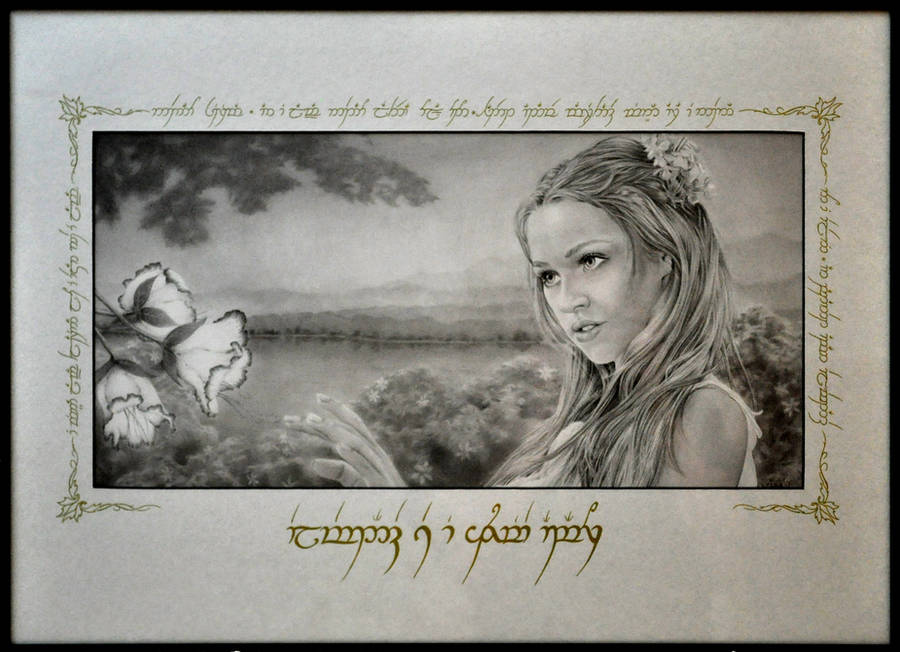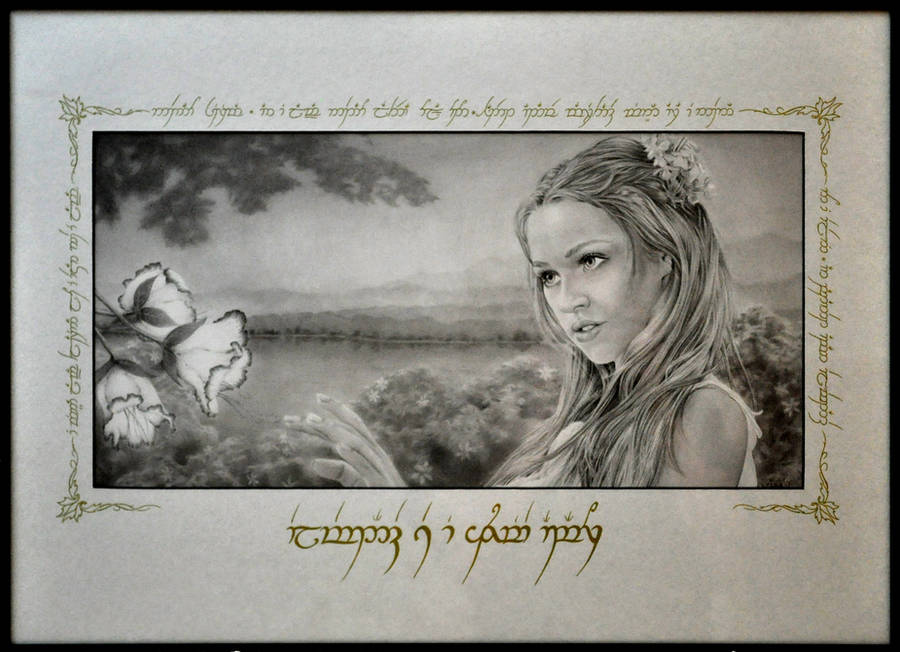 Watch
Wonder at the Waking of the World
Graphite on Paper, 10"x20"
(overall size 18"x25")
February 2011
I've been sitting on this piece for a couple of weeks now, waiting to get the translation and the transcription right, to make it look propper and finished

Special thanks to Vea mi olori over at the One Ring www.theonering.com for taking a shot at translating the passage from Tolkien's Quenta Silmarillion into Quenya, and to Isildilmë Celumenarwissë for transcription into the Tengwar font. Well worth the wait, I assure you!
Lets see... I can't (or dont know how to) post the Tengwar characters here, but the title reads:
""In wonder at the wakening of the world
"Elmendassë se i cuivië Ambaro"
While the main script wrapping around the picture reads:
"...the first sound heard by the Elves was the sound of flowing water, and the sound of water falling over stone. They stayed [long/at great length] in their first home beside the water under the stars, and they walked the Earth in wonder."
I minya lamma hlárina ló i Eldar né i lamma nénao sírima, ar i lamma nénao lantëa olla ondo. Handet andavë mardintassë minya ara i néna nu i eleni, ar patanet Ambar elmendassë
Again, the girl is Miss Jessica Truscott of *
faestock
further details are on the page for the unframed version, here
[link]
I had a lot of fun doing this piece, and Tolkien has always really inspired me. Any comments, constructive criticism, stories of personal inspiration, or one liners will be welcomed!