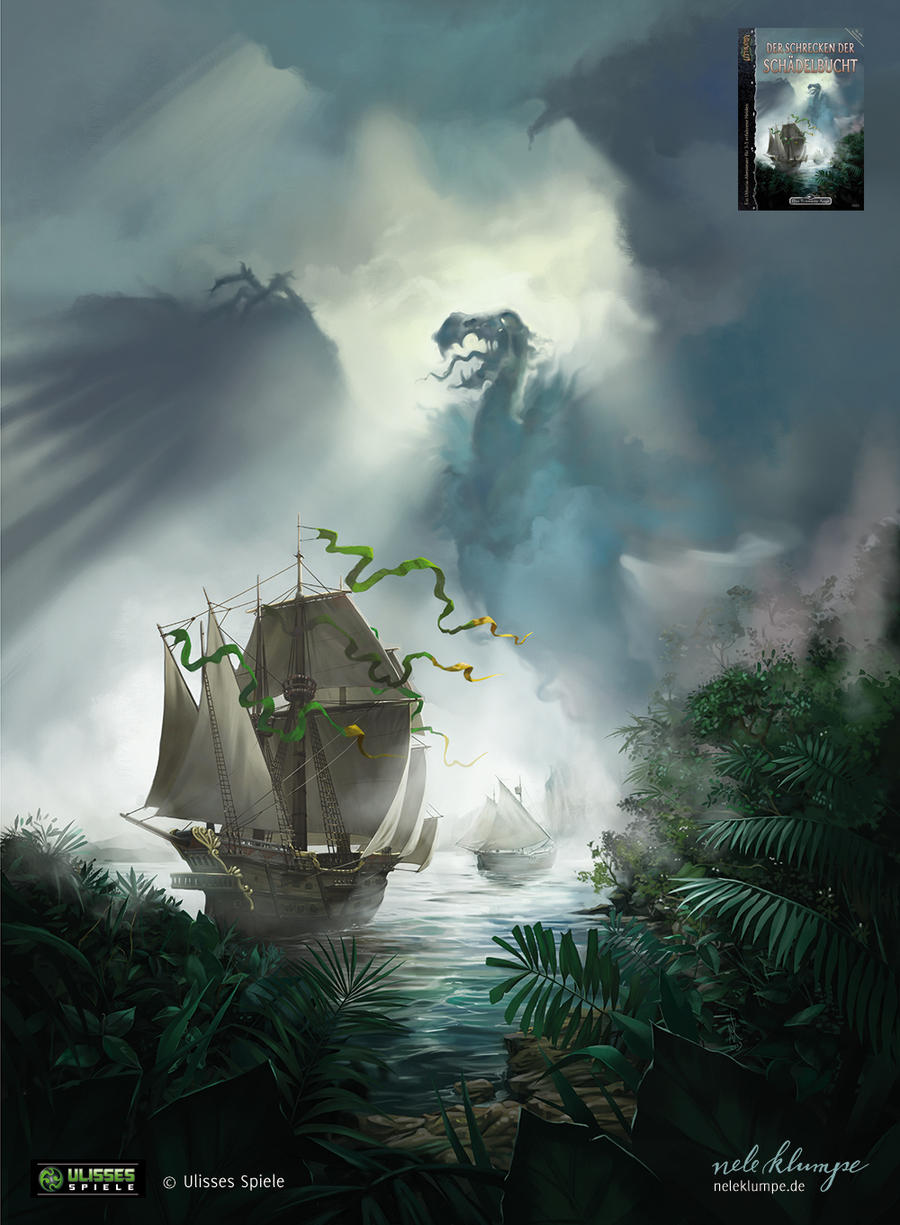 Watch
Just noticed that a Cover Illustration I finished at the end of 2013 got published!
Without any character for a change

You can get the book here:
www.ulisses-spiele.de/produkte…

Super atmosphärisch!

Reply

Fantastic work, i keep watching other people getting better, it's both inspiring and sad

Faved!
Reply

But you've been getting so much better, too!
I actually also feel sad very often, to be honest... Everyone's evolving, and I keep painting amateur paintings *lol*
Reply

Awesome! everything looks great!!.
I love the plants and the ships
Reply

Das Bild hat mir auch sehr gut gefallen. Daumen hoch dafür.
Reply

Das Schiff ist aber ein wunderbarer Ersatz für Personen, sieht super aus! Ich mag auch die Pflanzen im Vordergrund, und das neblige Licht.
Reply

This is exceptional

Reply

this is absolutely wonderful! amazing job on the foliage, the ships, everything! And I really like the depth and feel you put into the clouds/fog dragon.
Reply

Nice

Reply