Hey there! It's been a while since I wrote a journal!
So anyway, I started recording my digital painting sessions recently so I put some video highlights for you guys to watch ( i dunno if you can pick up something helpful on the videos though.)
Here it is:
Heavenly: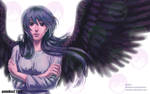 Mountain BG:
(wow, I guess you can embed the videos just by pasting the link... that's news to me... XD)
I didn't upload the full duration of "Heavenly" because it's way too long... (and I'm reserving it for something)
So anyway, I hope you find it helpful in a way and please subscribe me if you have a youtube account and also, no violent or hate comments please

. Healthy feedbacks are appreciated!
I'll be uploading the video highlights of this: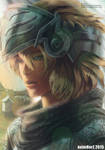 soon hopefully so stay tuned. :3