Okay so I wasn't able to get online due to a system fiasco from a certain telco company because I'm only using prepaid ones. That goes to show that internet providers in the Philippines only likes to milk money from the consumers without providing any quality and responsible service. Sorry for the rant. I also apologize for not being able to reply on the notes and some mails here on dA and other sites. but anyway, I'll try to get the stuffs back on track.
On the other hand I was able to upload a new drawing video last week.
so yahh... aaand I also doing the
#inktober
challenge although I'm really pretty bad at drawing on paper due to the lack of ctrl+z and ctrl+t so anyway here's what I did so far...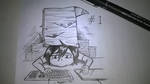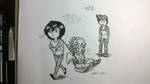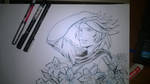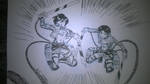 aaand this one I was supposed to upload it on sunday but sh*t happens...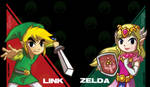 so I'm still open for commissions, just check out the details here:

Commissions September 2015THIS PRICE LISTINGS ARE OBSOLETE. PLEASE REFER HERE FOR THE UPDATED PRICE LISTINGS:
I'd like to avoid giving out "free samples" as much as possible. Just judge my capabilities based on what you see on my gallery.


Hey deviantart, I am currently open for commissions.
Commissions can be paypal or points!
For point commissions, PLEASE DO NOT SEND THE POINTS TO ME DIRECTLY. Please order thru the commission widget at my profile: http://avimharz.deviantart.com that would absolutely be appreciated.
This commission is for character illustration. It can be anything OC, fanart or even a stylized version of yourself!
With some exceptions (these topics are automatically declined)


yaoi


excessive gore or gore in general


excessive sex scenes
(I'm fine with nude stuffs (NSFW) yuri is also fine to a certain extent)
Here's the detail