THIS COMMISSION DETAILS IS OBSOLETE. FOR THE UPDATED VERSION CHECK THIS JOURNAL:

Commissions September 2015
THIS PRICE LISTINGS ARE OBSOLETE. PLEASE REFER HERE FOR THE UPDATED PRICE LISTINGS:
I'd like to avoid giving out "free samples" as much as possible. Just judge my capabilities based on what you see on my gallery.


Hey deviantart, I am currently open for commissions.
Commissions can be paypal or points!
For point commissions, PLEASE DO NOT SEND THE POINTS TO ME DIRECTLY. Please order thru the commission widget at my profile: http://avimharz.deviantart.com that would absolutely be appreciated.
This commission is for character illustration. It can be anything OC, fanart or even a stylized version of yourself!
With some exceptions (these topics are automatically declined)


yaoi


excessive gore or gore in general


excessive sex scenes
(I'm fine with nude stuffs (NSFW) yuri is also fine to a certain extent)
Here's the detail
STATUS:
OPEN
Commissions are now accepted. For those who are interested, please read the details below.

TOOLS OF THE TRADE


Adobe Photoshop

PRICES (per character)


Black and White drawings CHARACTERS ONLY NO BACKGROUND AND SHADING
: $5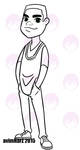 Detailed Full-body characters with shading with minimal background
: $15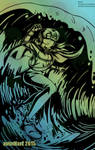 Digital Painting
Head Shot, no background: $15
Half-body Shot, no background: $25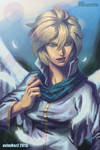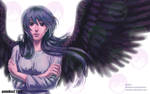 Full-body Shot, no background: $35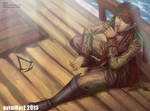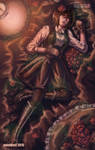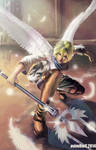 detailed backgrounds: $30

RULES/POLICIES

1)
Please refer to my
gallery
or my
online portfolio
to see some of my works. I welcome challenges to my artistic endeavors.
2)
I have the right to reject commisions should I find it uncomfortable or disturbing in my opinion.
3)
The prices may change depending on the difficulty of the content.
4)
The commissioner may only use the image for personal use only. If you want to use the artwork for commercial purposes, please inform me so that we can negotiate it. Please allow me to add or post the artworks on my other sites for portfolio purposes.
5)
I will only accept payment through paypal. Downpayments are accepted but I won't provide the finished artwork until it's fully paid. $5 and $15 commissions must be paid fully.
If for some unexpected circumstances I will not be able to continue with the commission, A full refund will be provided. However, if the commissioner is the one who will cancel the commission and the product is not finished yet, please do take note that only 50% refund will be given. Also, if I finished the artwork and the commissioner cancelled the order because he didn't like it, I won't give any refunds because I already put an effort on it and must be compensated regardless of the result.
6)
The final product will be sent as JPG with a size of 18in x 18in with a resolution of 150dpi. If you want a different size image, please let me know.
7)
Please allow 3-7 days for the completion of the project. I will send emails on every stages of work so that you can see the progress. I may ask for an extension if the project turns out to be difficult or there is any unexpected happenings.
8)
If you have read and understand the details and agreed to the terms and still are interested to do commissions, please send me a note here or email me at
commissions.avimharz@gmail.com
with your name and a description of what you want me to draw. If you can provide an image it would be Appreciated.
Thank you!!!