LAST UPDATE:
09/18/2012
STATUS:
OPEN
Digital Commissions are now accepted. For those who are interested, please read the details below.

PRICES  


Bust Shot* (per character):
$8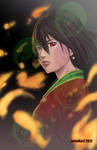 Half-body Shot* (per character):
$12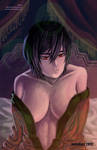 Full-body Shot* (per character):
$15
*backgrounds would be simple just like on the samples

Full-body Chibi** (per character):
$2
**characters will be drawn in a similar style like in the sample
Fully-rendered Background:
+ $20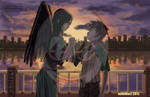 RULES/POLICIES (PLEASE READ)

1)
Please refer to my
gallery
to see some of my works. I welcome challenges to my artistic endeavors.
2)
I have the right to reject commisions should I find it uncomfortable or disturbing in my opinion.
3)
The character/s involved in the artwork will still remain to the owner and will be credited as such.
As the artist, I have the right to put my name and online signatures to the artwork and post it on my deviantart gallery, blog and other site. I also have the right to sell prints if I want.
The commissioner may only use the image for personal use only. The commissioner may redistribute it for non-profit purposes provided that I will be credited as the creator of the artwork unless otherwise stated. Reselling the image is prohibited.
4)
Prices may subject to change depending on how detailed or how difficult the commission being asked.
5)
I will only accept payment through paypal. I will not start the project until payment is received. Half-payments are accepted.
If for some unexpected circumstances I will not be able to continue with the commission, I full refund will be provided. However, if the commissioner is the one who will cancel the commission, please do take note that no refund will be given.
If the artwork is finished and the commissioner didn't like what I did, no refund will be issued. Once I finished an artwork, I already spent my time and effort on it and I should still be compensated.
6)
Finished commissions will be posted here on deviantart in
Low Resolution.
If you want the Hi-Res image just send me a note/email and should pay $1 for the hi-res. Once paid, I will send the image in JPEG format
7)
Please allow 2 weeks for the completion of the project.
In order to make the work pace faster, I will only send a WIP of rough drawings and base colors in similar fashion to this one: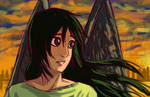 The commisioner may suggest or comment anything and after I get the commisioner's approval, I will proceed to finishing the artwork.
I may ask for an extension if the project turns to be difficult or there is any unexpected happenings.
8)
Should you have any questions regarding this, you are welcome to note me and I will answer them.
If you have read and understand the details and agreed to the terms and still are interested to do commissions or if you have any questions, you note me or send me and email at
commissions.avimharz@gmail.com
with your name and a brief summary of what you want me to draw.
Thank you!!!
Check out some of the commissions I've done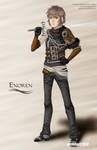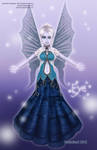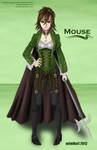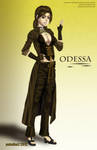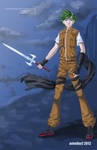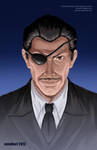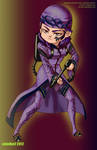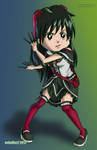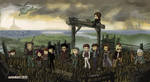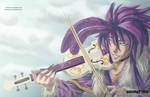 SLOT SYSTEM
I can only accept 3 at a time. Your slot will be reserved once you paid me.
1) --
2) --
3) --