Hey there deviantart! It's almost 2am here and random me decided to write a journal. I noticed my pageviews are closing in on 10k wow! I actually find it quite pathetic because I'm already 4 years on dA and I only got almost 10k views now. I should probably create an art to commemorate that. So yahh...
Also, My internet is finally on DSL it's not that fast (only 1mbps) but that's all I can afford and it's already expensive. So yay! Unlimited internet, livestreams, and downloads! I can continue my own conquest as well LOL.
So I'll try to produce more personal art for your viewing pleasure.
But for the meantime, check out some commissions I did: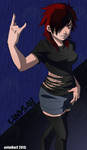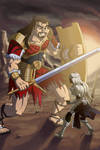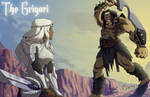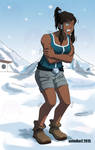 commission details:

Commissions September 2015THIS PRICE LISTINGS ARE OBSOLETE. PLEASE REFER HERE FOR THE UPDATED PRICE LISTINGS:
I'd like to avoid giving out "free samples" as much as possible. Just judge my capabilities based on what you see on my gallery.


Hey deviantart, I am currently open for commissions.
Commissions can be paypal or points!
For point commissions, PLEASE DO NOT SEND THE POINTS TO ME DIRECTLY. Please order thru the commission widget at my profile: http://avimharz.deviantart.com that would absolutely be appreciated.
This commission is for character illustration. It can be anything OC, fanart or even a stylized version of yourself!
With some exceptions (these topics are automatically declined)


yaoi


excessive gore or gore in general


excessive sex scenes
(I'm fine with nude stuffs (NSFW) yuri is also fine to a certain extent)
Here's the detail
and now I'm off to create some pages... and sleep later on...