Hi there!
I just launched my very own Patreon!
www.patreon.com/avimharz
So I hope you guys take some time and check what I have to offer as perks for my patrons!
These include: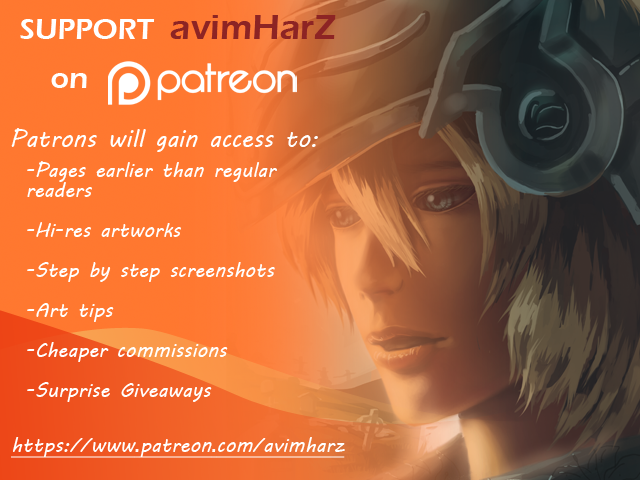 I really need some support to be able to continue giving you nice people more artworks! I promise your money won't go to waste! So I hope you can consider being my patron!