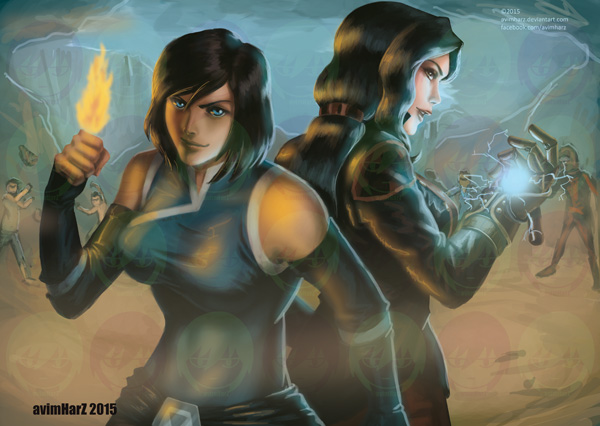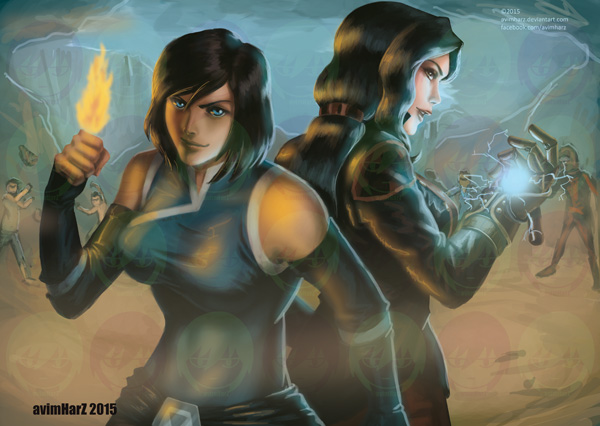 Watch
Illustration of Korra and Asami from Nickelodeon's Legend of Korra
I've been wanting to do a fanart of them ever since the series ended so I finally found the time to do it and here it is!
I hope you like it! Feel free to comment! If you like my works please add me to your watch list!
my facebook page:
www.facebook.com/avimharz
art ©avimHarZ 2015
Check out my prints in society 6!
society6.com/product/korrasami…

Reply

Korra and Asami perfectly complement one another, their opposite personalities and abilities perfectly complement one another.
Korra is a very powerful bender, Avatar, master of all four elements and spiritual, while Asami is a very skilled non-bender, a genius with exceptional knowledge and skills regarding technology and science, and not spiritual.
When they fight together, they are in perfect sync. When they are together no one can stop them, no one has any chance against them.
They are the most powerful couple in the world.

Reply

Stunning artwork!
The coloring and poses, expressions and coloring are superb!
Wonderful work

Reply