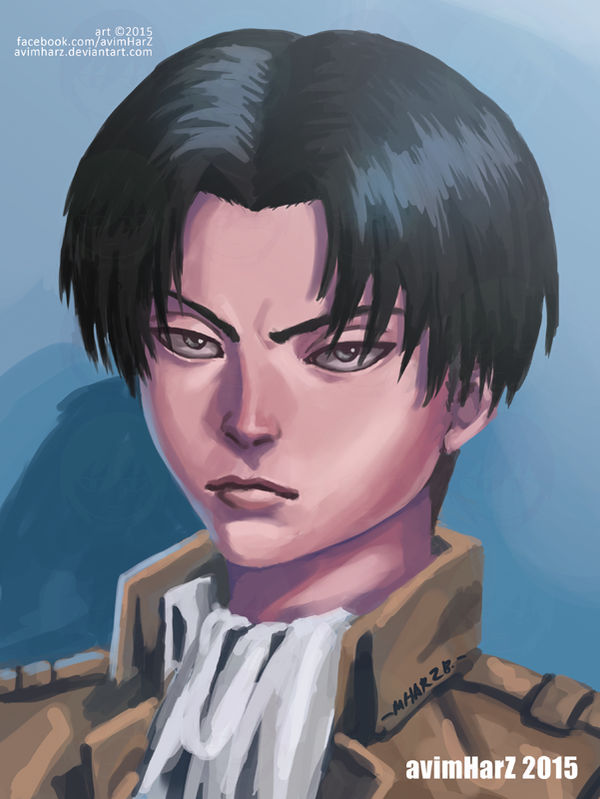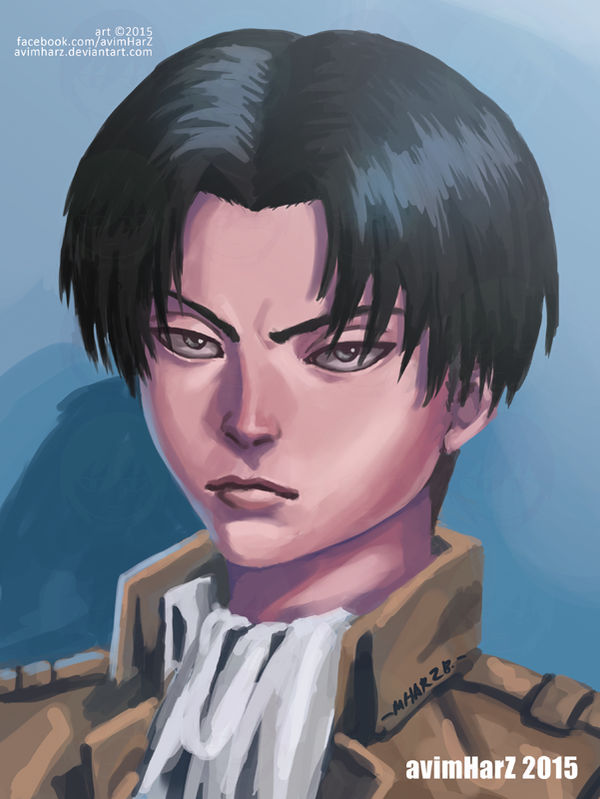 Watch
Here's another one 2 hour painting as well.
Of course if there's a Mikasa there should be a Levi as well. That goes to show that being badass runs in the family.
I'll probably do Jean, Annie, and Armin when I find the time. I won't do Eren though not really a fan of him.
Armin Portrait: fav.me/d9g5muj
Mikasa Portrait: fav.me/d9f7doe
Jean Portrait: fav.me/d9g5okj


Awesome!
Do you mind if I'm using it for my fb pp? >w<
Reply

I don't really mind. Though I hope you could give me some credit in the description/caption. Tagging my page would be appreciated as well it has the same username as I have here in dA.

Reply

Please do Armin next!! This is really good.
Reply

I'll definitely draw Armin when I find some free time. I love that character.

Thank you so much for the comment. I really appreciate it!
Reply

Reply