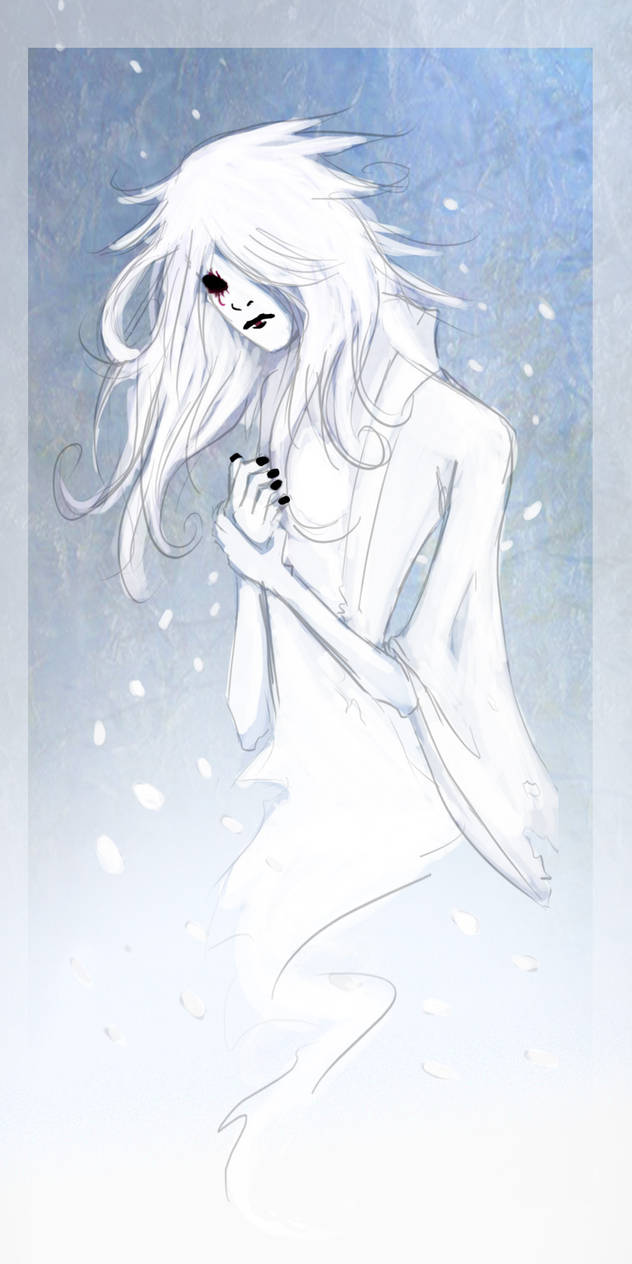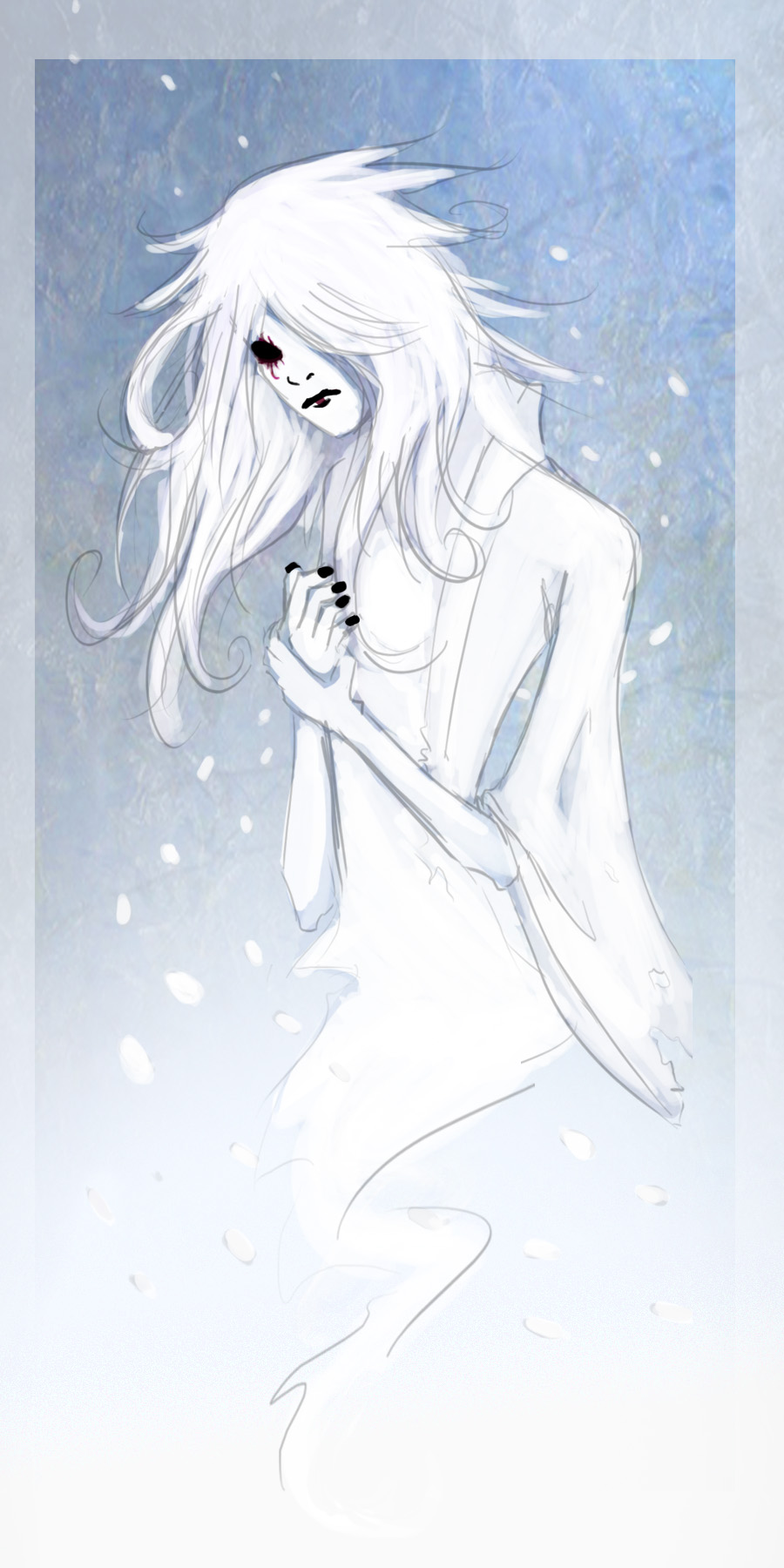 Watch
A buruburu. This is a spirit of someone who died in a snow storm...I think and if not then...that's what my pics of and it has no proper name! :I

The ghost of someone who died in cold conditions is known as a Yuki-Onna in Japanese mythology. The ghost of someone who died having committed a great act of cowardice is referred to as a Buruburu. This is only a minor correction, though, and I still think that this picture is an epic work of art. In response to Kawaii-Momiji, you'll probably freeze to death if you try to hug a Yuki-Onna lol.
Reply

this person needs a hug *hugs person in picture*
Reply

I think you'll fall right through them o.o they're a ghost!
Reply

I love the pure whiteness and the clash of the black in it, really stands out , great job!
Reply

Ah thanks very much. That was definitely the main concept of this picture. I'm sure you noticed all the line work except on the eye,nails, and mouth is all slightly faded so these small details stand out :3.
Reply

Reply

its uki-chan! XD so pretty! this is a really pretty picture. and i just love the name

Buruu Buruu
Reply

Buruuburuuu hee~ before this pic there weren't ANY on DA D:!?
Reply

I have no idea...I'm here to clean your pool!!
Reply

I like it, the whole picture is serene and original. Definitely worth a

!
Reply