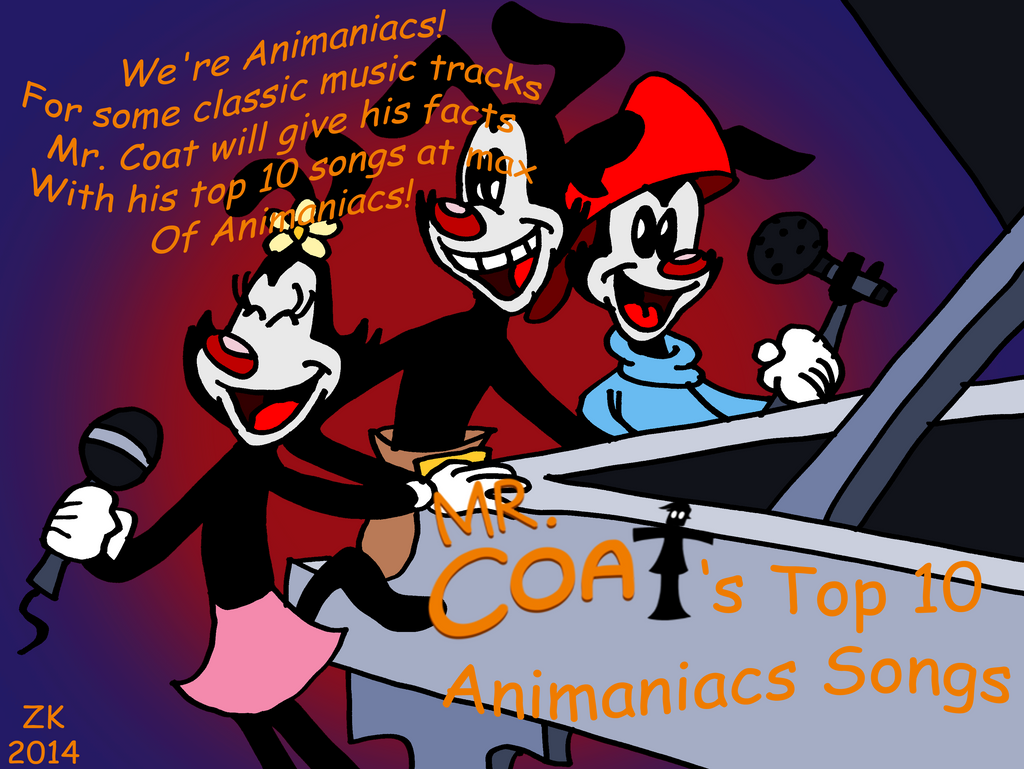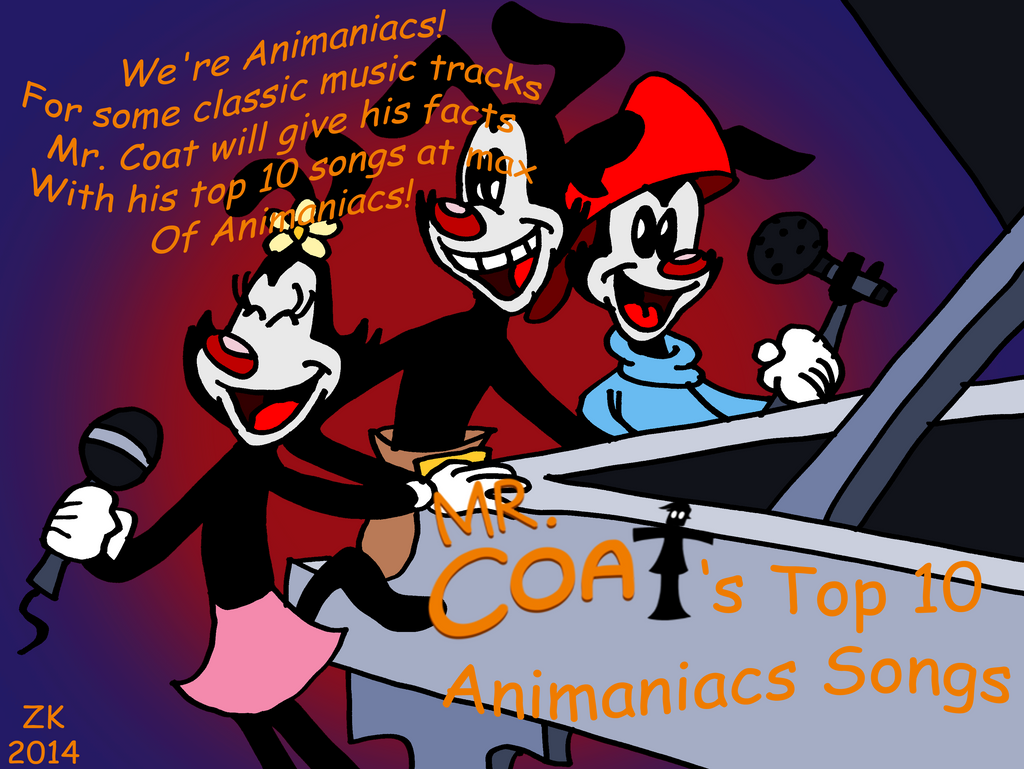 Watch
Around the same time
Hewey asked me to a title card for him,

also asked me to do another title card. That would be for a top 10 Animaniacs songs list.
I didn't mean to delay it off for this long, 'cause I had this drawn out since I finished Hewey's. It was held off for so long because college 1st semester finals are this week & setting up the Christmas stuff. Hope you & Mr. Coat enjoys it!
Animaniacs (c) Warner Bros
Mr. Coat (c)