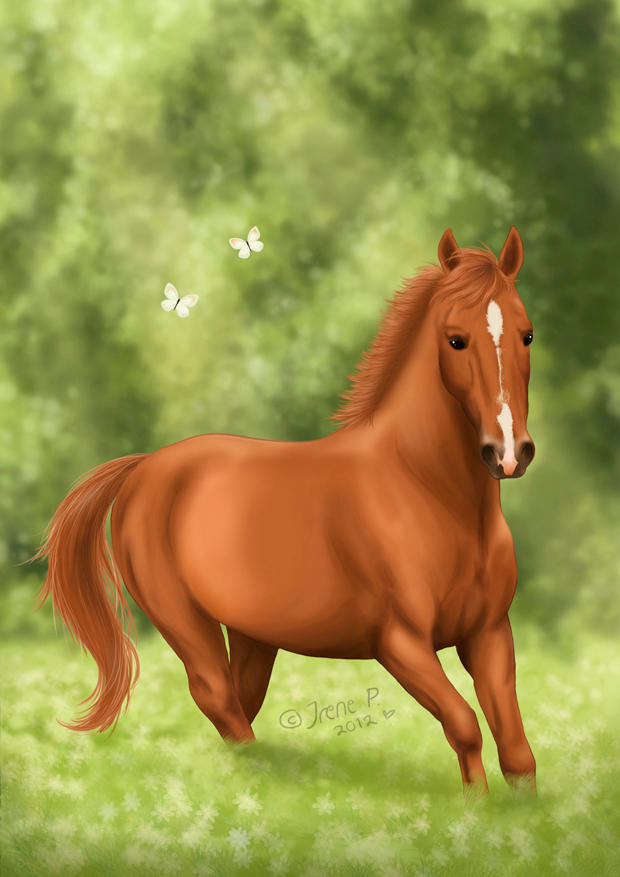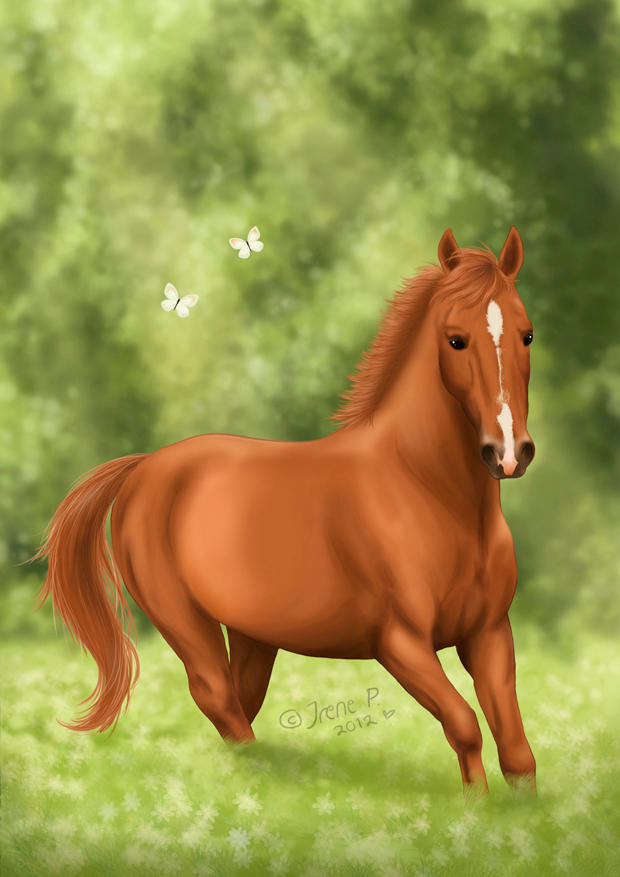 I made this as a surprise Christmas present to two friends of mine, it's their beautiful mare Ariella :--)
I really enjoyed painting this, once I got the hang of how to shade nicely I just couldn't stop and ended up sitting at my computer for hours longer than I intended to... :'D But I really like this and so did the receivers yay!

Done in Photoshop with Wacom Bamboo tablet, referenced from own photo, about 15 hours, 40-50 layers. Flower brush by ~xXnicoleXx9.

Se onn hieno kyllä. Ja huh mikä läjä layereita! 8O Taas. Mitään järkevää sanomista ei keksi. Virheet puuttuu (xB). Ja Photari vaikuttaa jotenki suositulta tms, ihanku sopis kaikille. Ei kummempaa kokemusta meikällä siitä.
Reply

Haha, en oo vieläkään päässyt layereista eroon

Kiitoksia! Ja en itse asiassa ole koittanutkaan muuta kuin Photaria, Wacomin mukana tuli PS Elements mutta se ei riitä ja joskus muinoin käytin Gimpiä. :--D
Reply

No tuskin niistä tarvii eroon päästäkkään jos kerran hyödyksi ovat. 8) Itele sopii nykyään ihan ookoosti Paint Shop Pro 7, vaikka en saa joitai layereitä toimimaan... taiöö. Entiä mitä niille pitäs tehhä.
Reply

Niin, onhan niissä hyvätkin puolensa :--) Oon lukenu hyvää myös tosta paint shopista, varmaan voisin kokeilla sitä joskus!
Reply

Cute face!

Reply

Nice! Wonderfull sumemr mood ^^
Reply

Reply