Just a little public service announcement. My old computer's hard drive is failing and does not allow me to make more back-ups than the ones I have from a few weeks ago. As a result of this I am unable to do photo editing and making the collages of plush photos. :/ So until the new computer gets here (which hopefully is late next week, or early in the week after that) I won't be uploading any new submissions. I have tons of photos to go through but it just isn't working right now

My old computer held out for a long time, but it is time for something better and faster. Fortunately I saw this coming for a while so I'm not overly worried about the financial side of things! If anything, it makes me want to make even more plushies for the upcoming conventions and Etsy and do more commissions!

Gotta say though, in the beginning of 2017 I knew next to nothing about computers and their hardware. I have learned a lot these past few weeks! I hope this one survives till I can make the switch, I have no idea how long hard drive discs can last once their S.M.A.R.T. status/tests indicate they are failing and have almost 400 errors and multiple bad sectors

but it's not a comfortable thought in any case.

Commission status: Closed
Current batch (January)
1.
bIacksmith
30 cm dog OC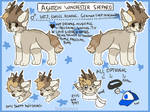 2.
DuchessLunaire
20 cm laying cat plushies based on pets,
2 plushies



(waiting on more refs)
3.
RewindGamer
30 cm coyote OC
toyhou.se/35116.rewind



4.
Treblematic
25 cm dragon OC without wings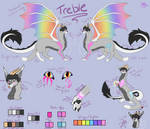 5.
WesternFreckles
20 cm cat OC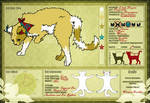 6.
PoonieFox
20 cm standing dog OC (minky)
toyhou.se/726805.otis



(fabrics just came in)